Program Recap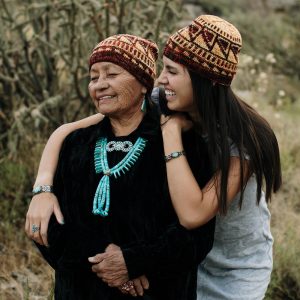 It was another great member meeting this month! Jennifer Berg of Native Knits joined us during the program portion of the meeting. We all enjoyed hearing her personal story, her inspiration, and about her design work. There were a lot of comments in the chat about doing a knit along of her patterns. Make sure to check out Jennifer's beautiful patterns on Ravelry.
Board Update
We're excited to have a full board of nine members as of this month! Our new board members are:
Meg Duncan – Vice President
Bonnie Swierzbin – Marketing Director
Janet Ungs – Programming Director
Also note the Guild has transitioned all of our email addresses. Visit the Leadership page for a quick way to find the board member you'd like to contact and the corresponding email address.
We are still collecting items for MoveFwd (Move Forward) through the end of the year.
They are looking for:
Hats and mittens
(sizes to fit kids through adults)
Scarves
Warm socks and slippers for young adults
Lap blankets
Cotton washcloths
All items need to be machine washable. Remember to also wash your finished items before dropping them off. We will be having another service drop off this fall.
Upcoming Events
Remember to check the Guild's calendar for all upcoming events!
State Fair Demonstration Booth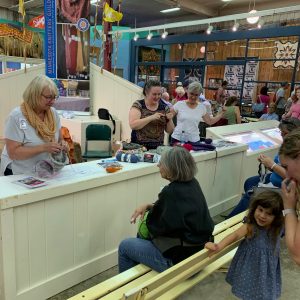 The Guild will be taking over the demonstration booth in the Creative Activities Building at the Minnesota State Fair on Tuesday, August 30 from 9 am – 6 pm. If you're at the Fair that day, make sure to stop by and say hi to the volunteers who have volunteered to work the booth!
Stitch 'N' Pitch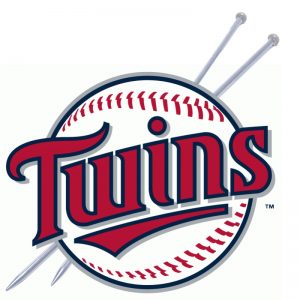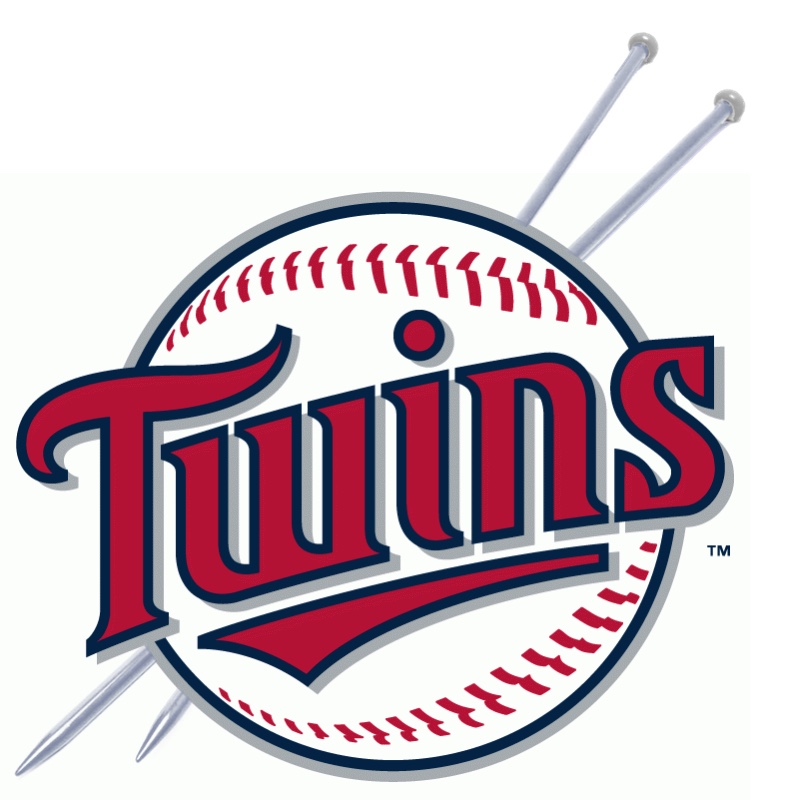 The Twins are entering the final month of the season, so it will hopefully be an exciting game at Stitch 'N' Pitch this year. Tickets are available for purchase until August 28th. More details about Stitch 'N' Pitch can be found here
Designer Spotlight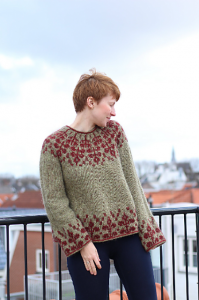 The featured designer this month is Teti Lutsak who is a botanist turned knit-wear designer. Read all about her here.
Thanks to Rebecca Anspach for suggesting Teti as a designer to spotlight.
The Guild seeks to highlight:
BIPOC designers
Local designers
New designers
Designers should also have:
A presence on Instagram
Multiple patterns on Ravelry
If you have a designer you'd like the Guild to spotlight, email Rose. And don't forget that if your designer is chosen, you will receive on of the designer's patterns!
Door prize winners this month of a pattern of their choice from Teti Lutsak are:
Jean Gross
Elizabeth Ambrose
Next Meeting
The next meeting is September 20, and it's the State Fair Show and Tell. This meeting is all about showing off the items you've submitted to the Minnesota State Fair, your county fair, or another state fair.
You can submit your photos and information about your entries using the form here.
If you prefer to submit by email,  send the name of the fair, category entered, any award won, judges comments, and your comments including pattern and yarn names, and a photo to Nikky
We are also excited for the third year of the No Fair Awards at the October meeting. Keep an eye on the website for the premium book detailing this year's categories.
Looking forward to seeing you all at the meeting next month. Best of luck to everyone who entered something in the Minnesota State Fair!
Take care and happy knitting,