Voting is now closed!
Welcome to the Yarnover 2022 Shawl Contest. We will be giving prizes away for the shawls that are voted best in colorwork and best in lace/texture. We will also chose one random winner. Winners will be announced at the May Guild meeting.
Look through this great collection of 39 entries. Pick one favorite for each of the two categories and enter its number in the form below. The number for each entry is above the picture. To see a picture larger, click on it to open a page where you can zoom in.
      1 – Jean Rav: JTGross Pattern: Pincha Yarn: Ewe-nited States of Fiber Merino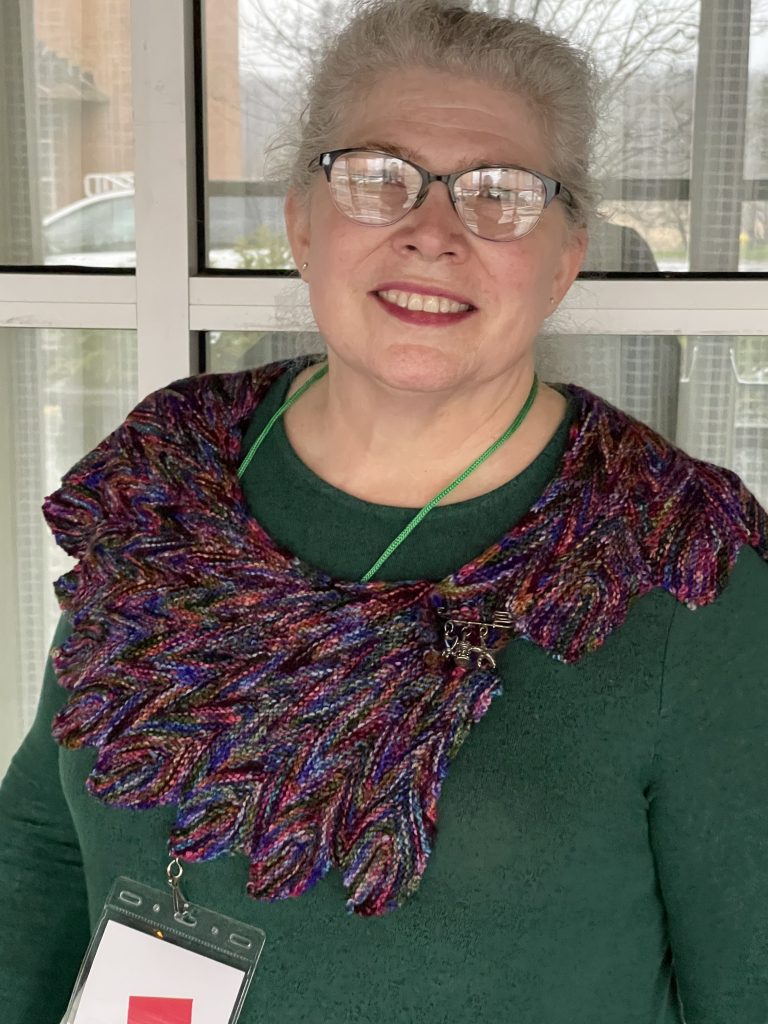 2 – Audrey Rav: knitsbyaudrey Pattern: Changes Yarn: Knit Picks Aloft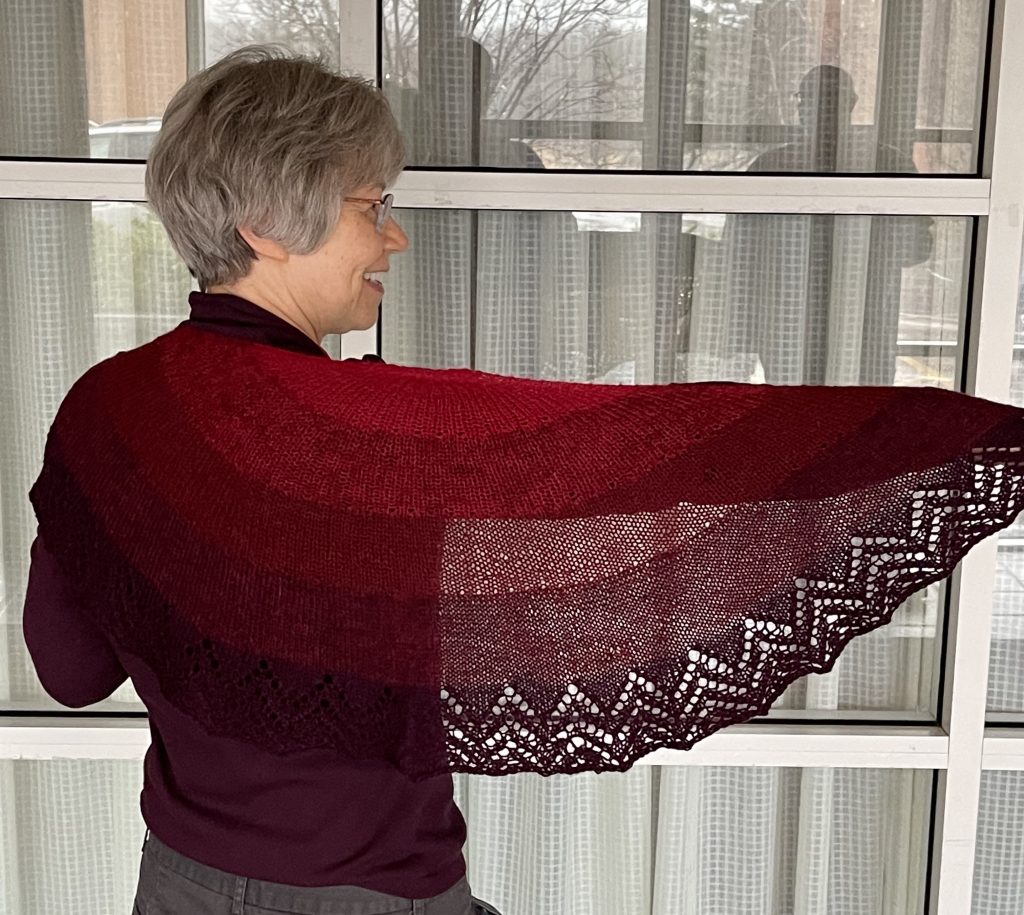 3  – Tricia Pattern: Celtic Stole Yarn: Knit Picks Tweed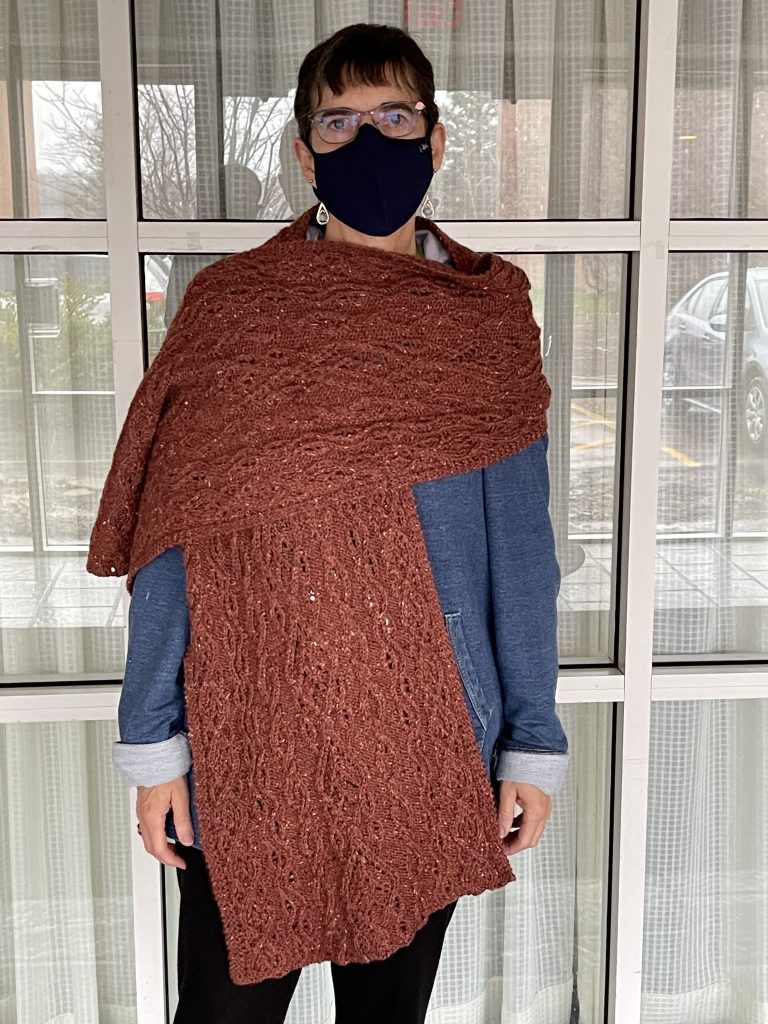 4 –  Leslie Rav: lkwansieski Pattern: Festival of Stitches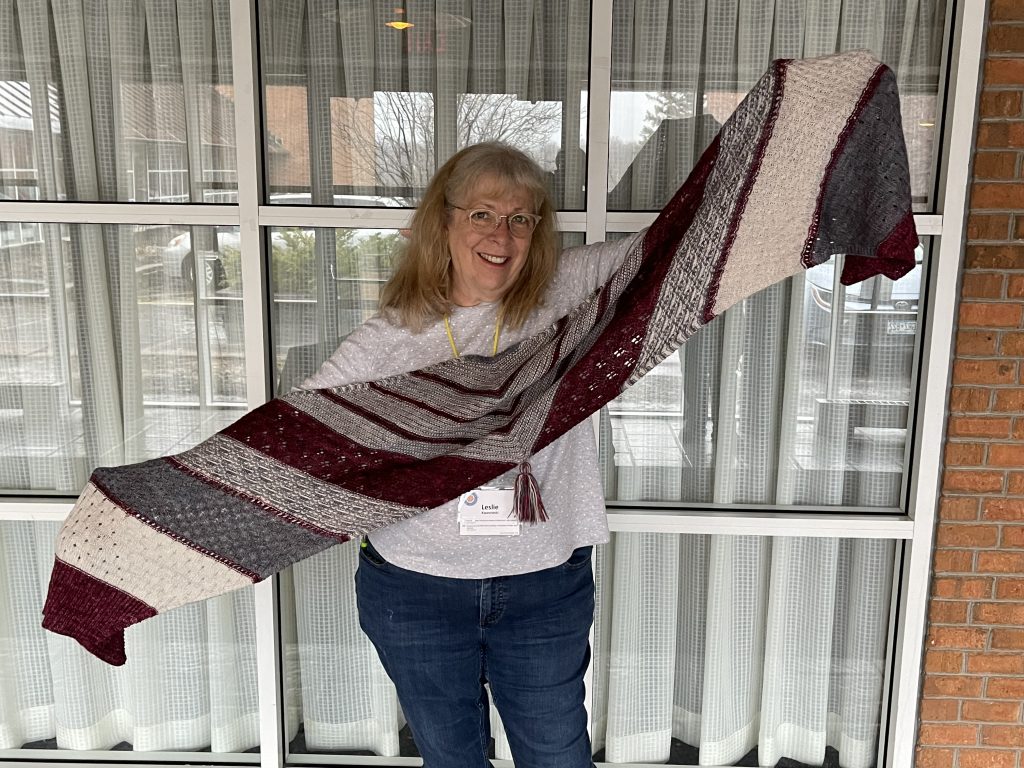 5 – Nancy Rav: nanellcam Pattern: Gentle Hug Yarn: Blackcat Fibers Nomad Sock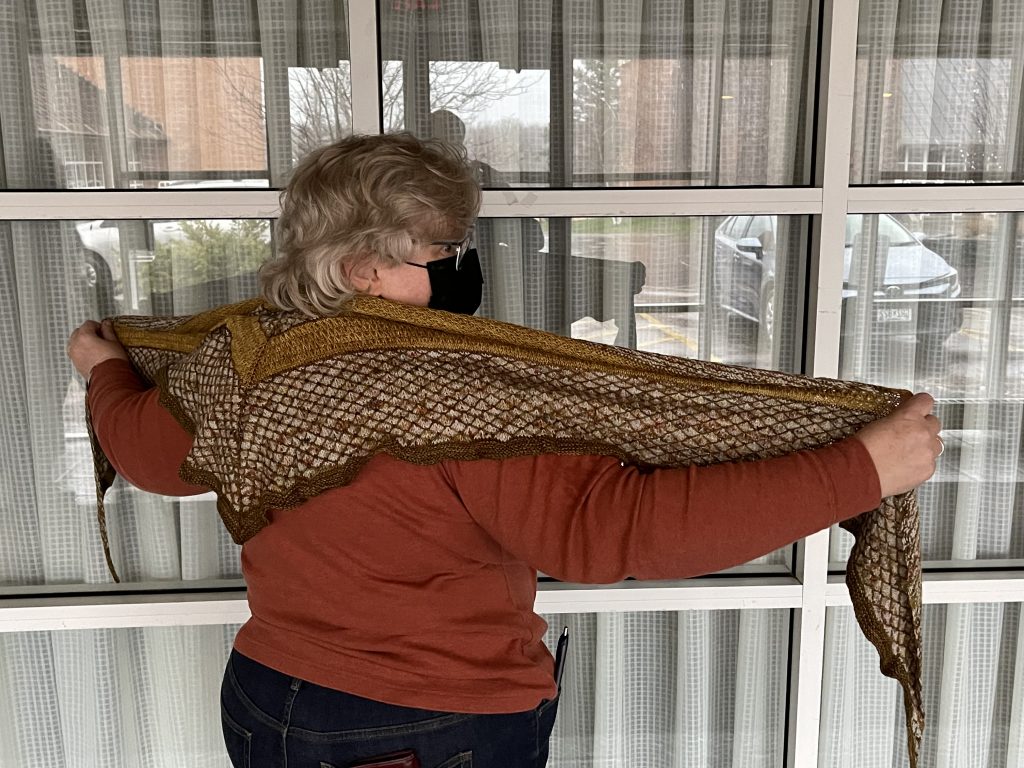 6 – Kristi Rav: socknubbins Pattern: Modulancho Yarn: Haute Knit Yarn & Cyborgs Craft Room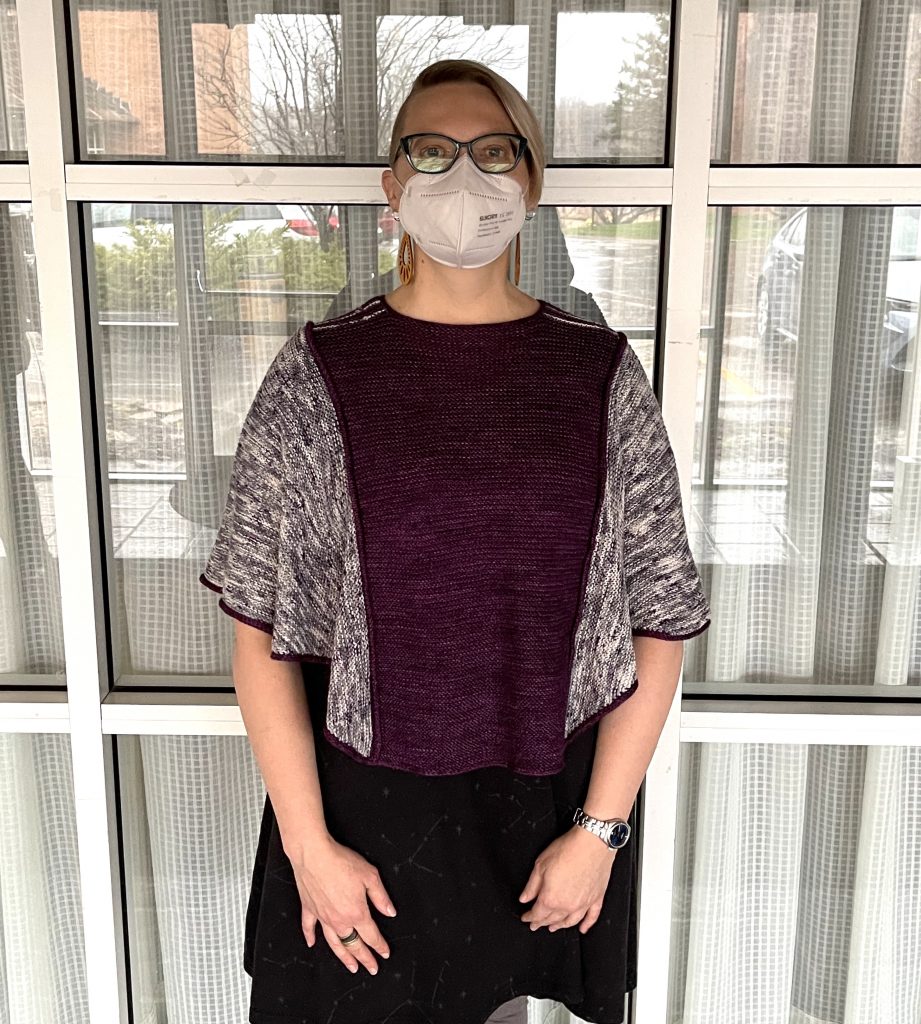 7 Barbara Rav: bjronningen Pattern: Ancient Gems Yarn: Cascade Heritage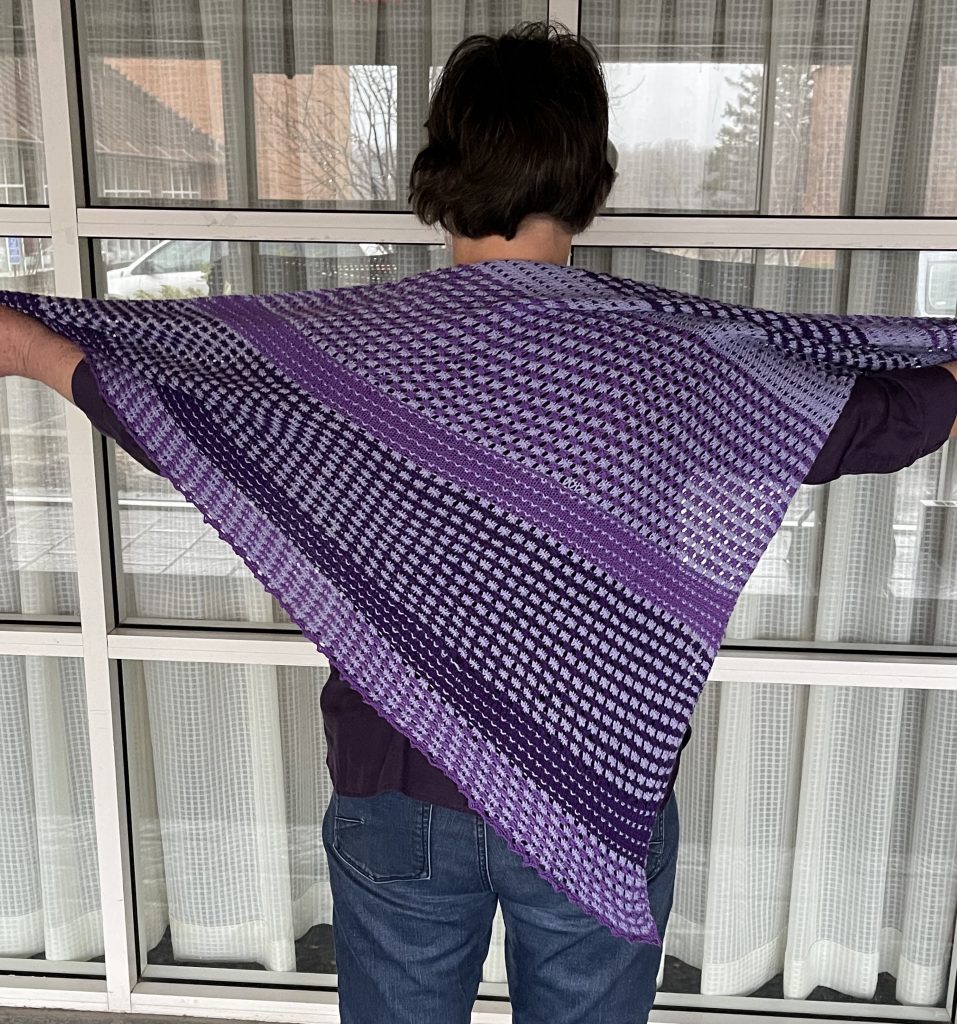 8 Barbara Rav: bstrenge425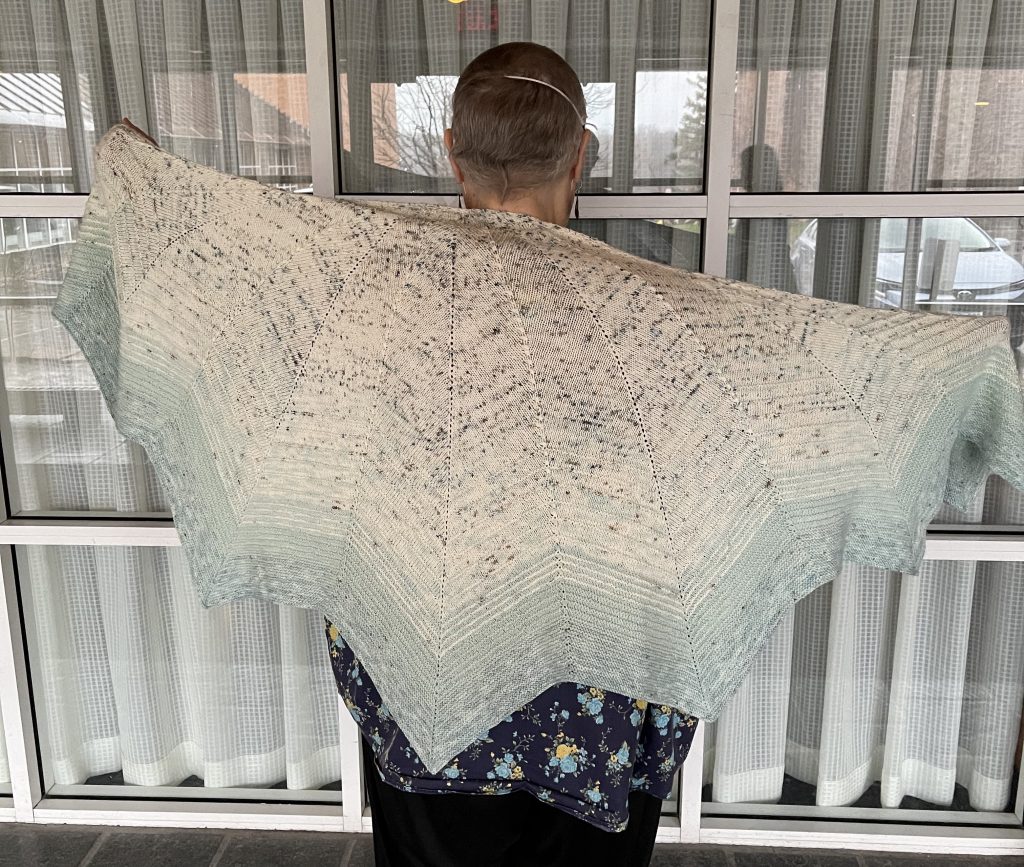 9 – Jo Ann Yarn: Merino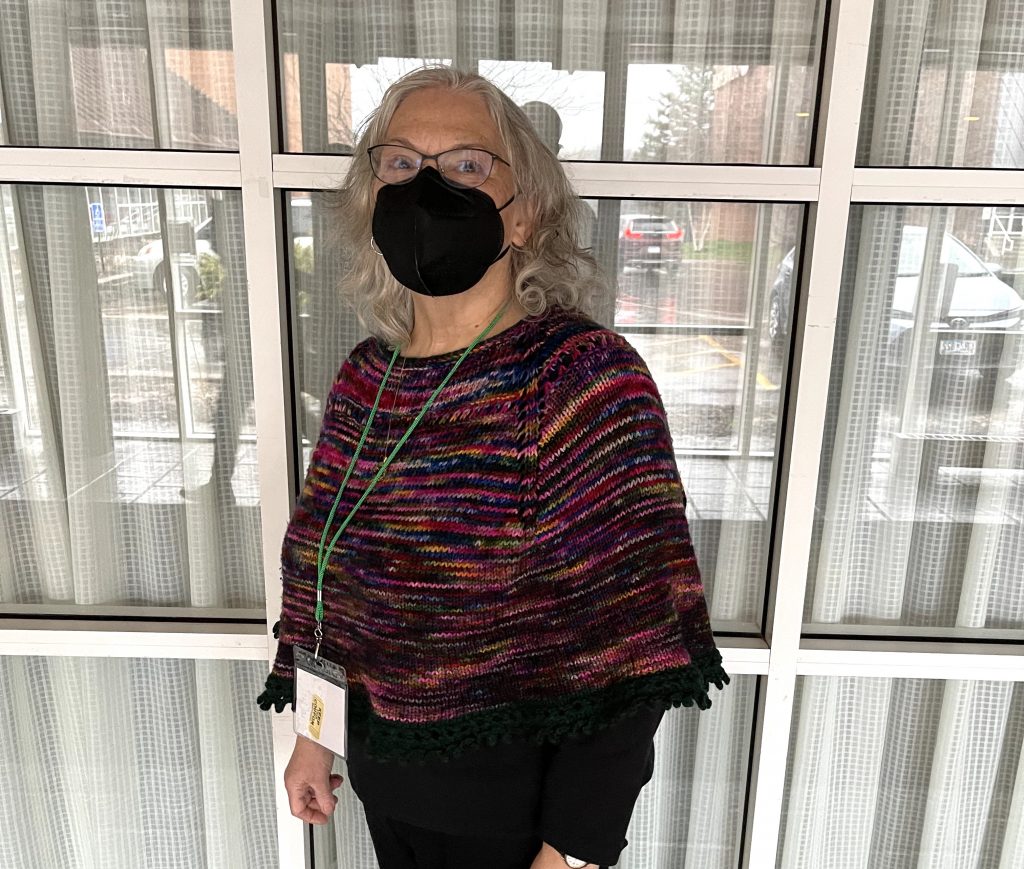 10 – Karen Pattern: Lustrous Shawl Yarn: Katia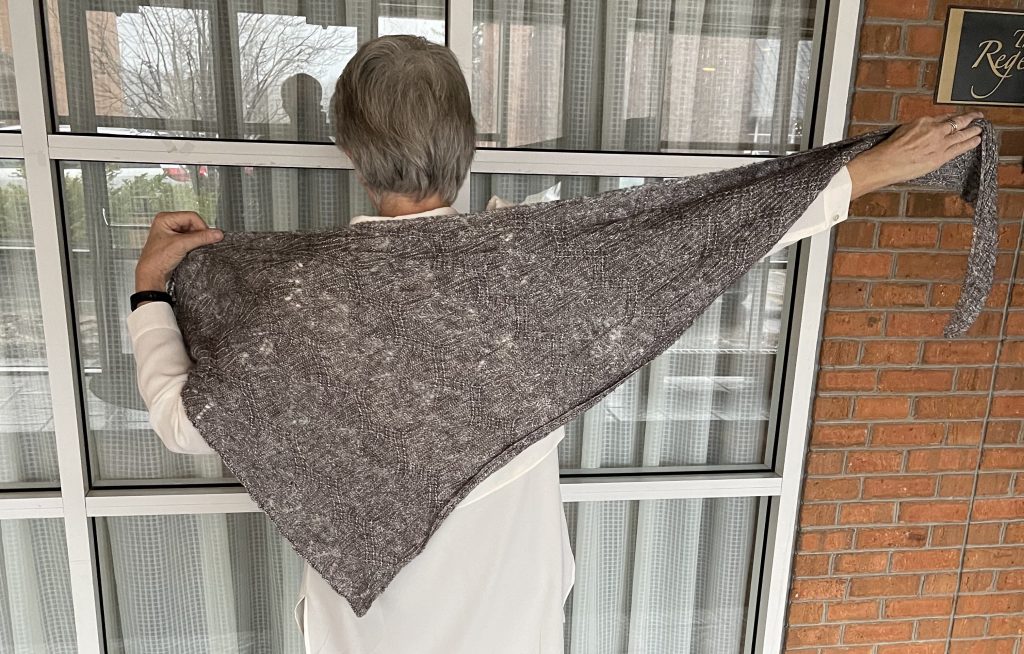 11 – Barbara Rav: kanddmom Pattern: Knights Who Say Knit Yarn: Leon Alexander Countess Sock, The Yarn & Us Vanilla Sock and Paulene 80/20 Sock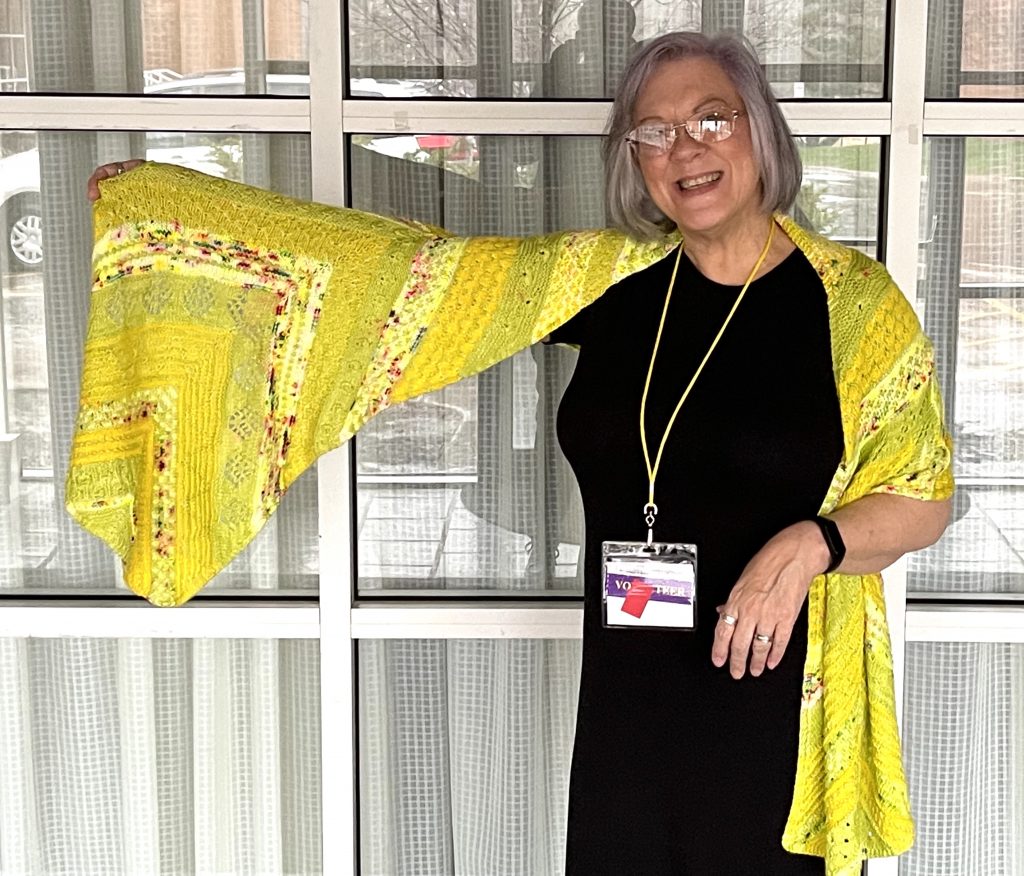 12 – Thyra Rav: thynelson Pattern: 24 Skeins Shawl Yarn: Dragon Hoard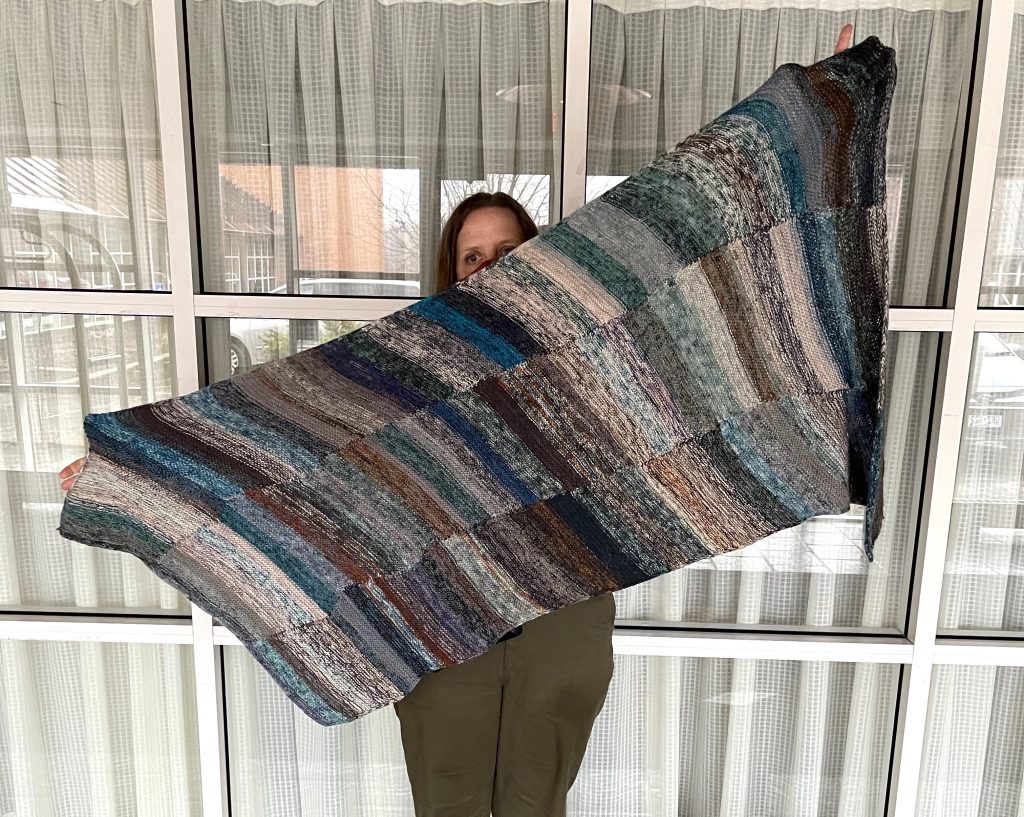 13 – Mary Jo Rav: toadknits Pattern: Swirled Capelet Yarn: Madelinetosh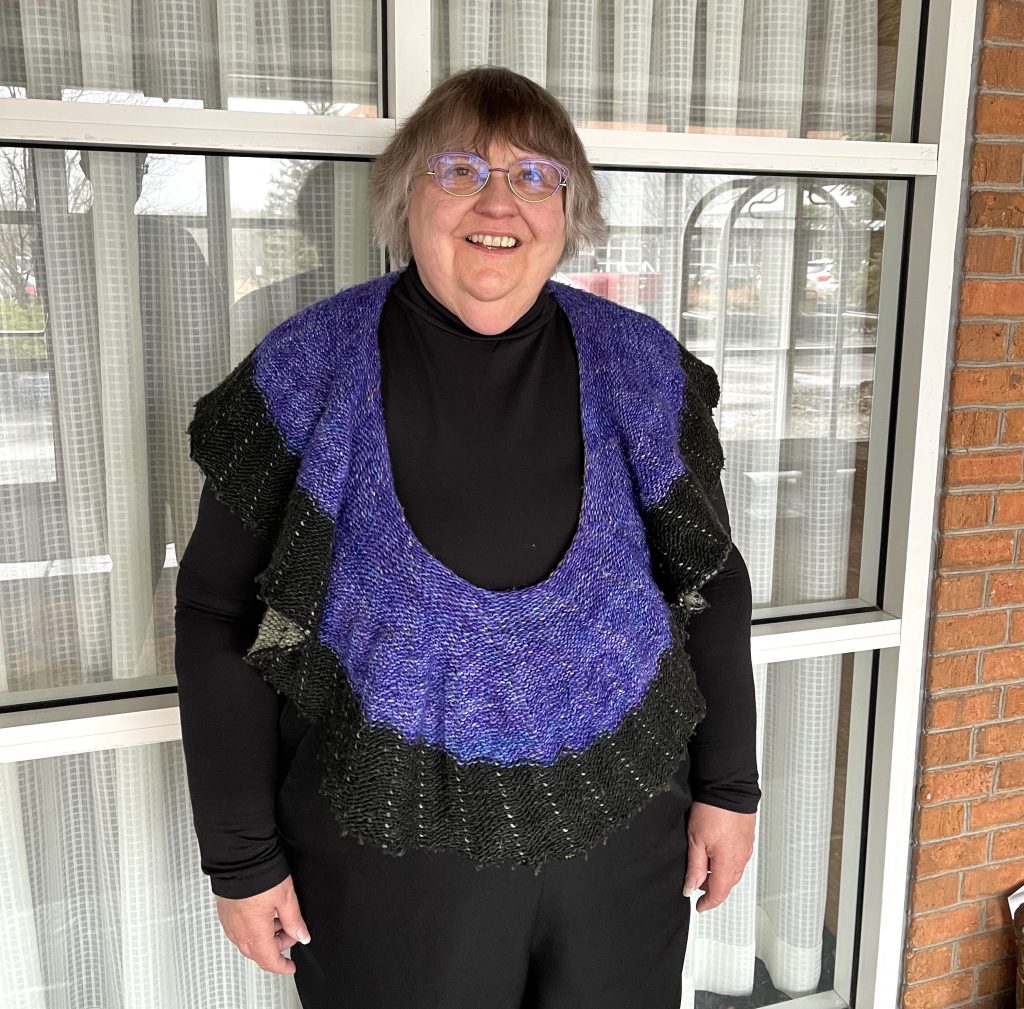 14 – Laura Rav: birdette Pattern: Caladenia Shawl Yarn: Miss Babs Yummy 2-Ply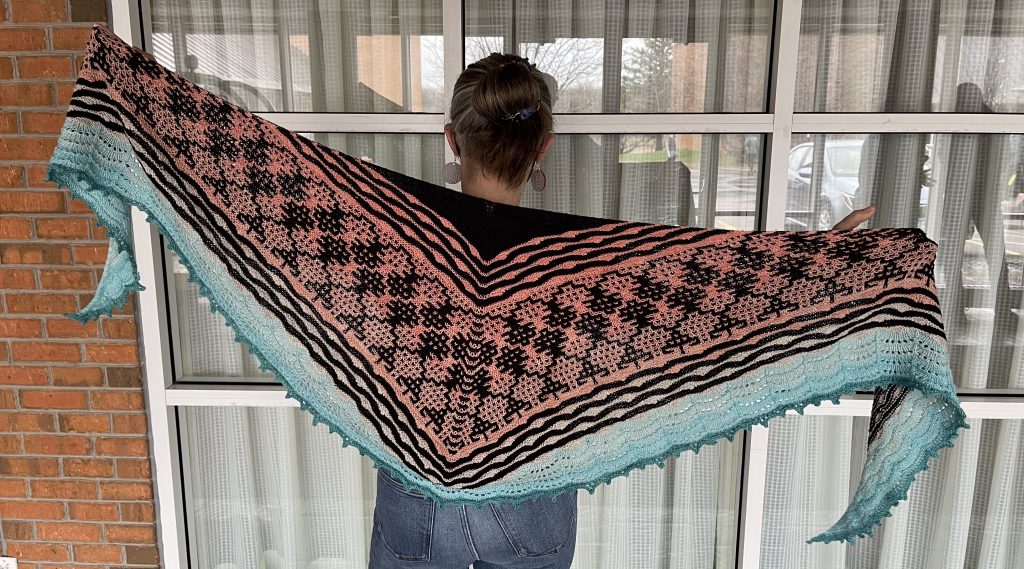 15 – Laura Rav: lkpiehl Pattern: Botanique Yarn: Sweet Georgia Tough Love Sock minis & You Knit I Dye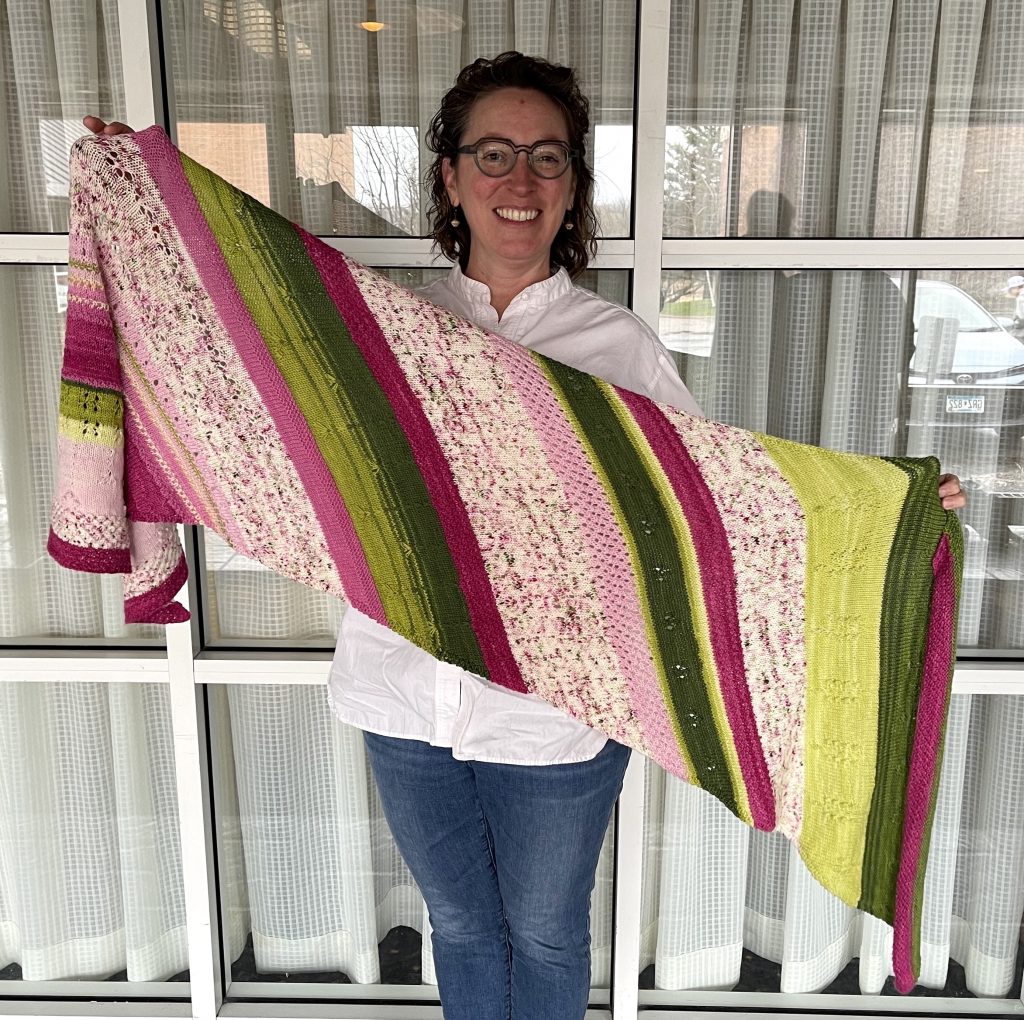 16 – Elinar Rav: ellyarn Yarn: Fiber for the People in Trout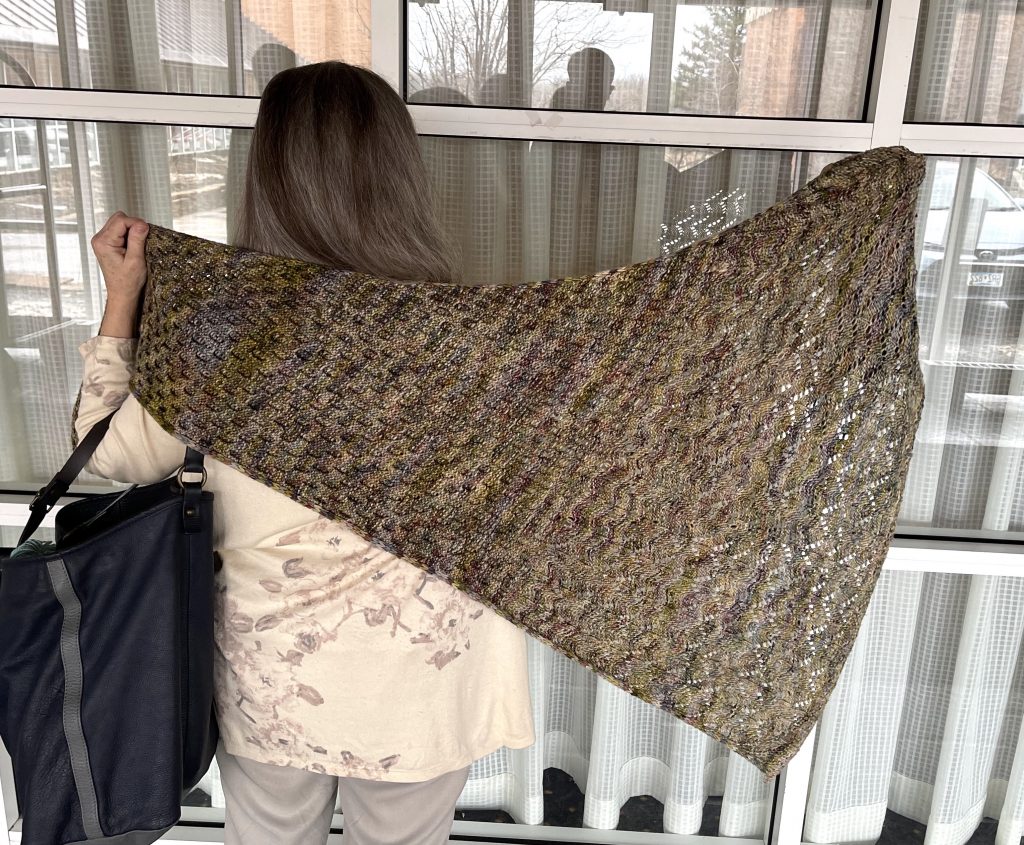 17 – Karen Rav: kcclerke Pattern: IKat Stole Yarn: Christel Seyfarth Lambswool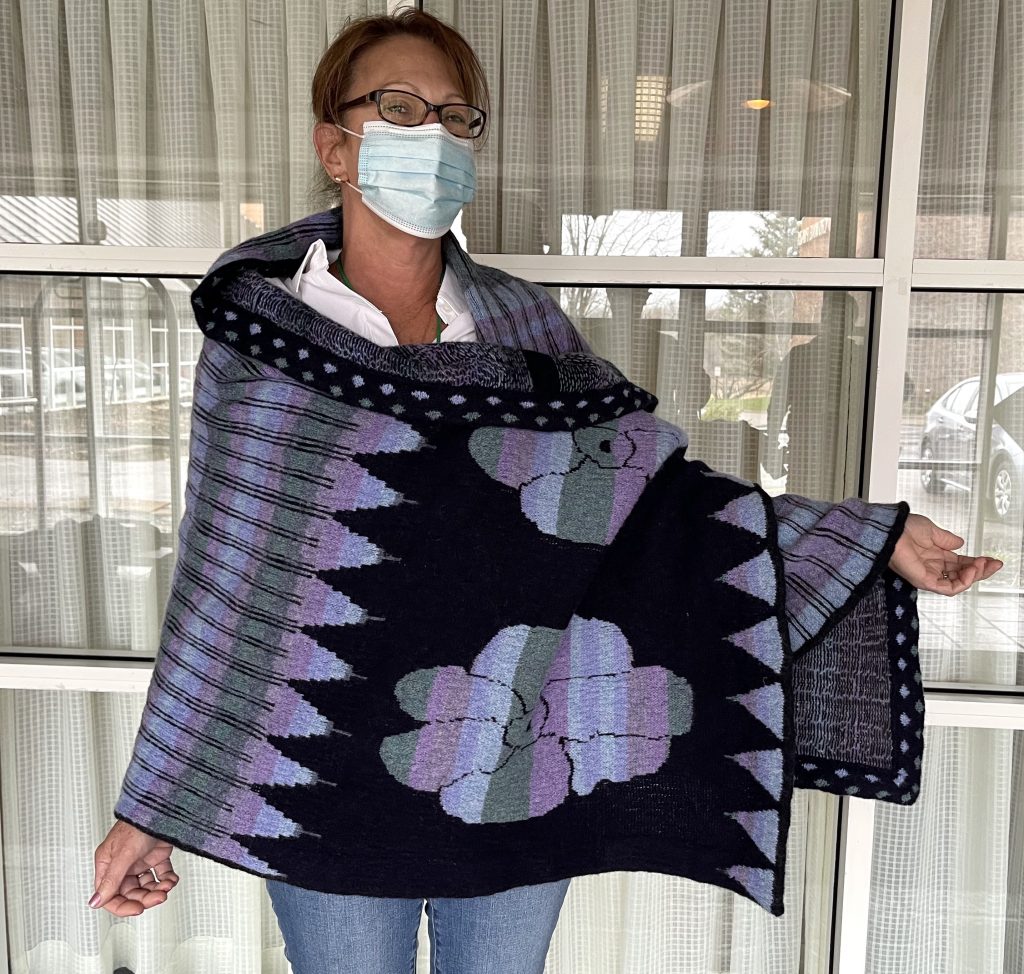 18 – Marilyn Rav: knittingcraze Pattern: Renaissance Yarn: Renaissance Yarn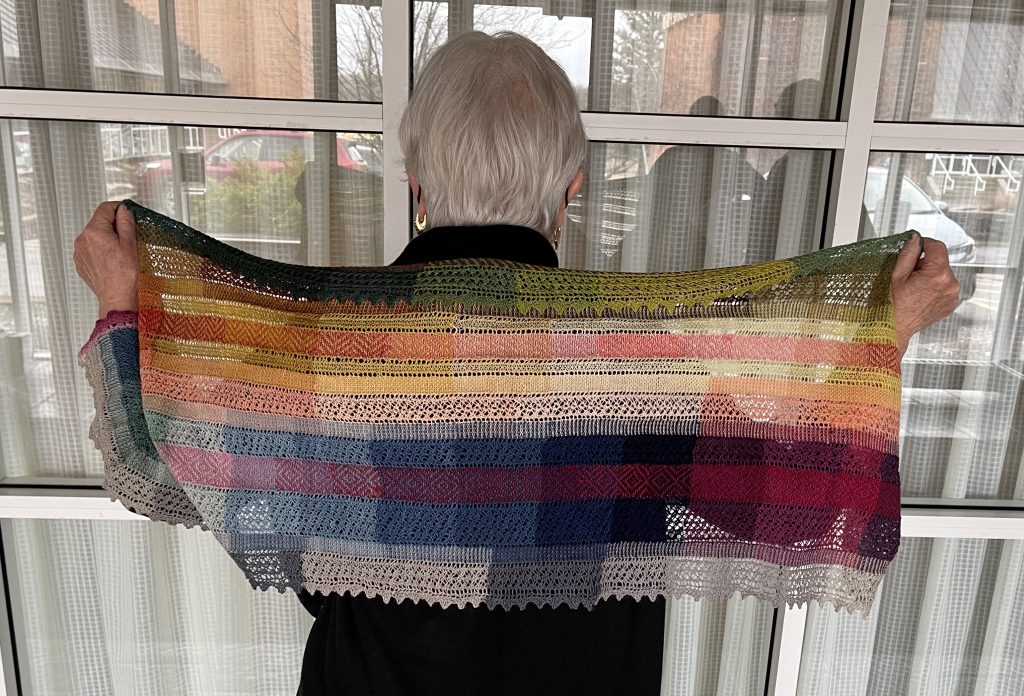 19 – Megan Rav: knudsonknits Pattern: Garden Variety Yarn: Emma's Yarn Merino Fingering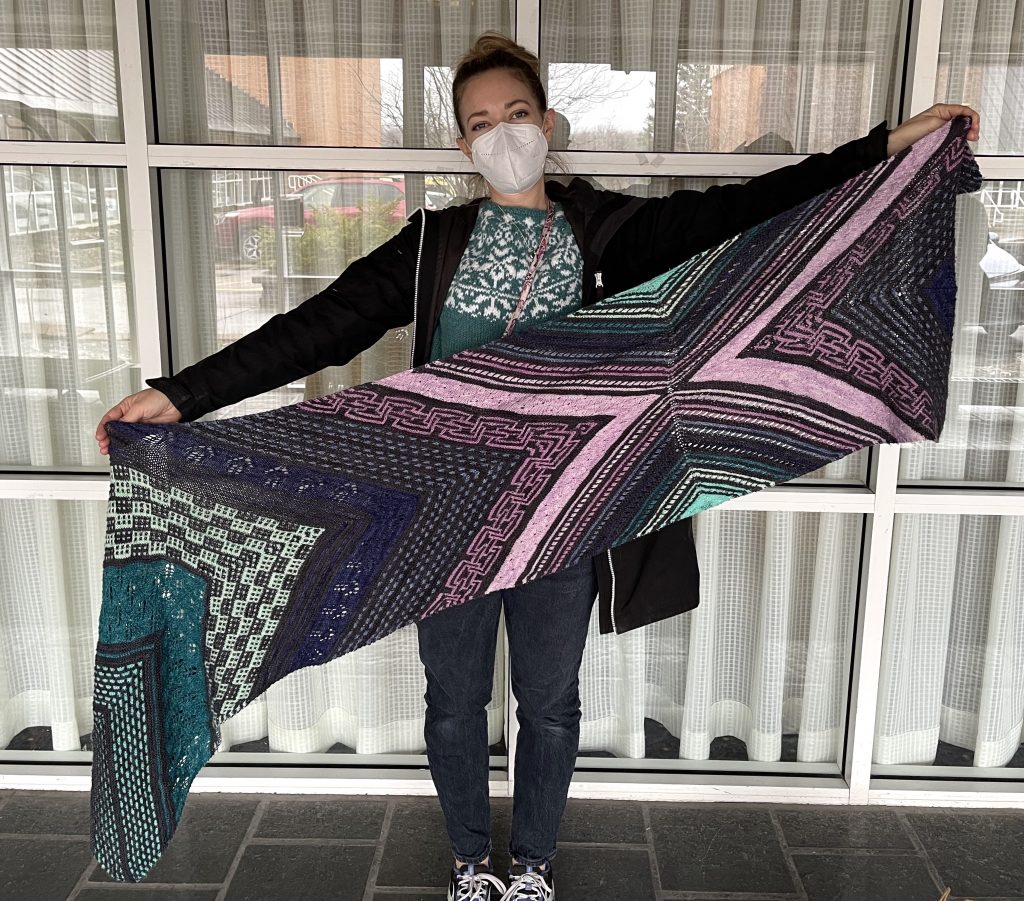 20 – Carolyn Pattern: Papillon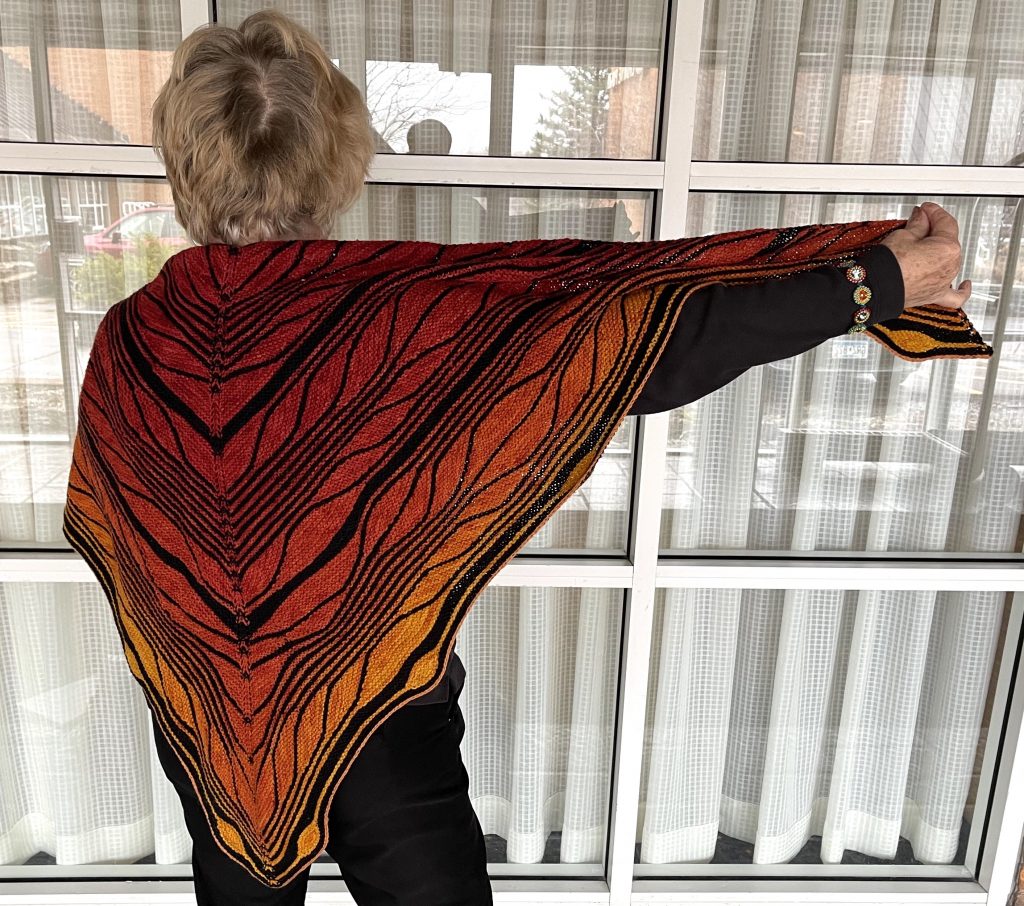 21 – Desyl Rav: fiberpiper Pattern: Briochealuscious Yarn: Artfil Belle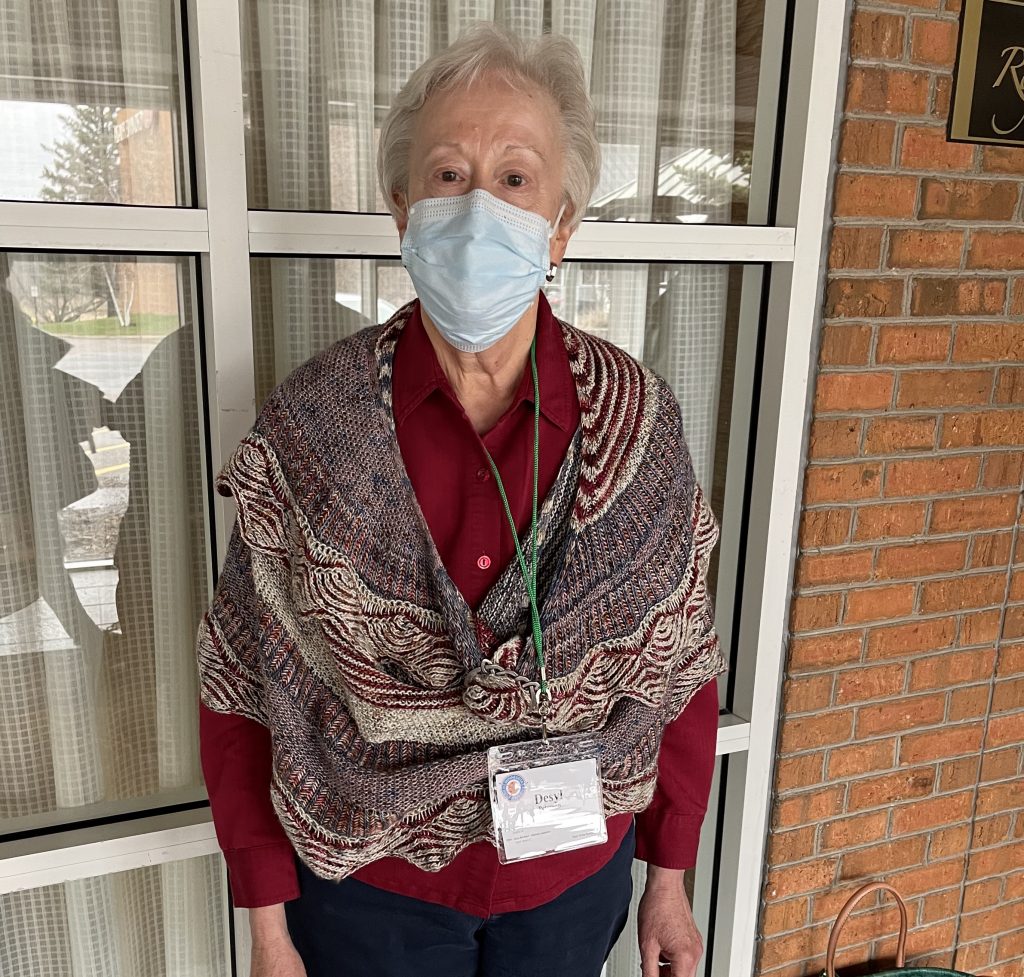 22 – Deb Rav: knittingquilter Pattern: Fox Paws Yarn: Sulka Legato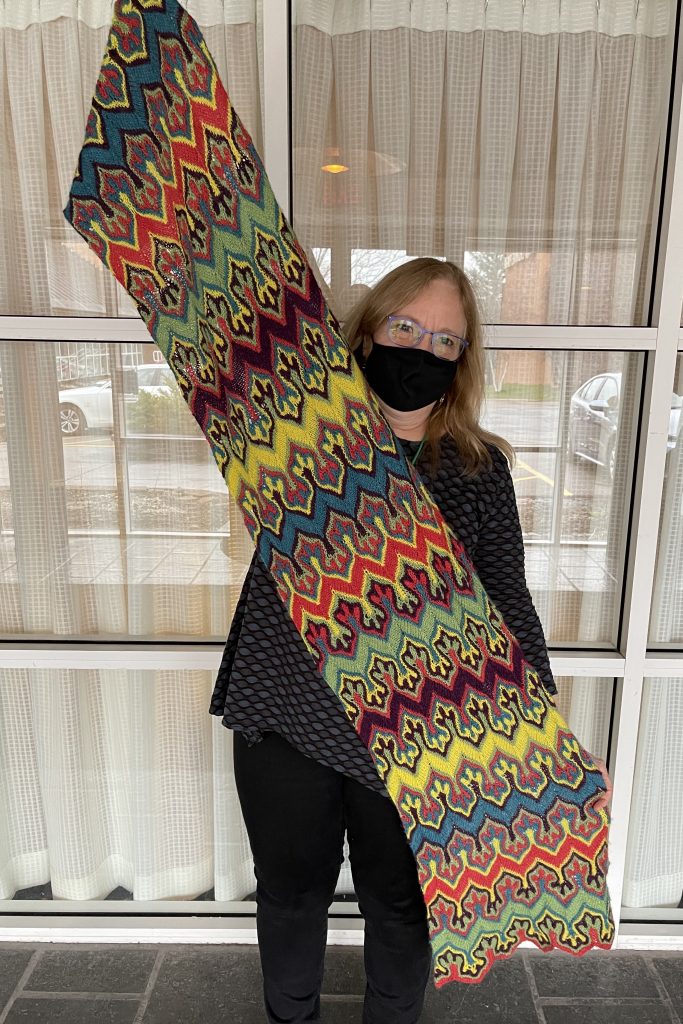 23 – Lynn Rav: lynnmr Pattern: Pennsylvania Road Trip Yarn: Meadowcroft Dyeworks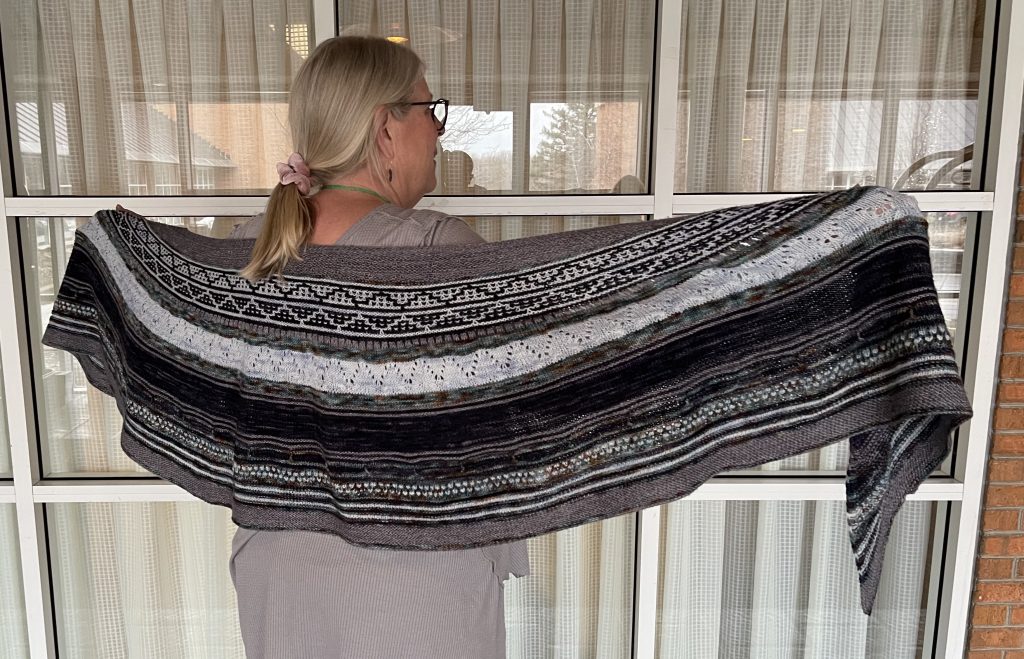 24 – Jillian Rav: jillianu Pattern: Cables Trellis Shawl Yarn: Westknits Tandem & Spincycle Dream State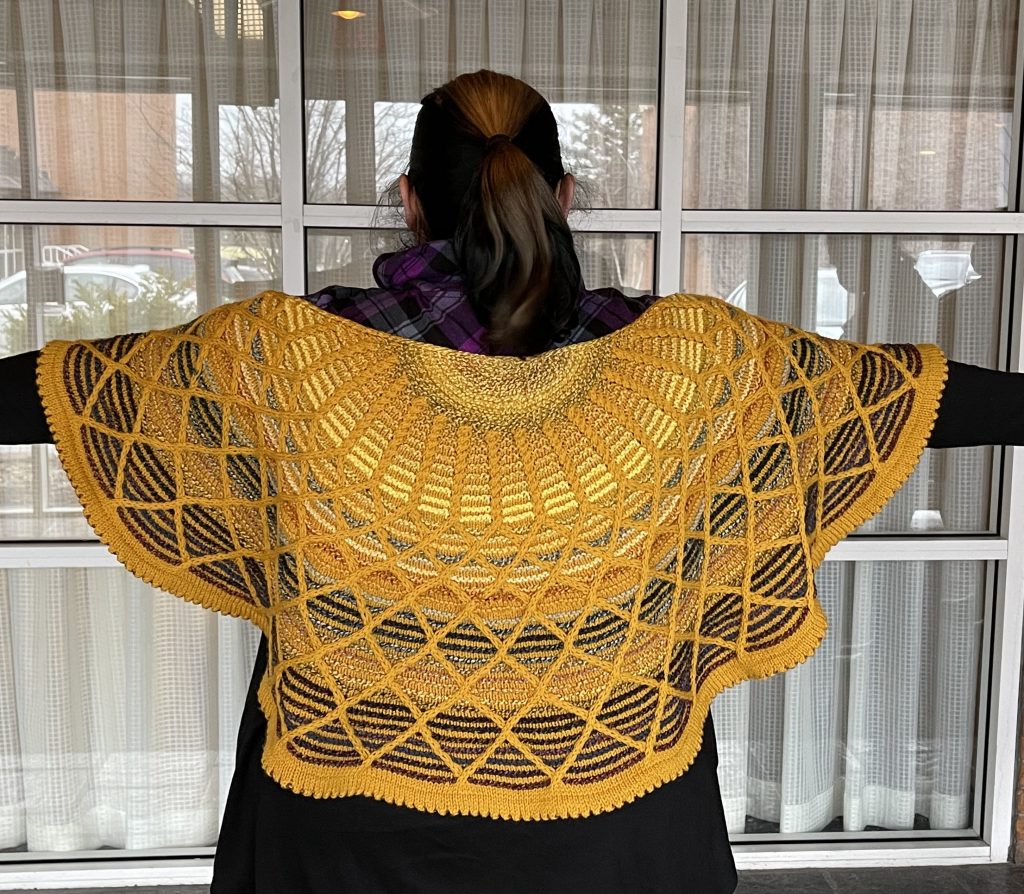 25 – Jo Rav: jobenn Pattern: Katania Yarn: Cloud 9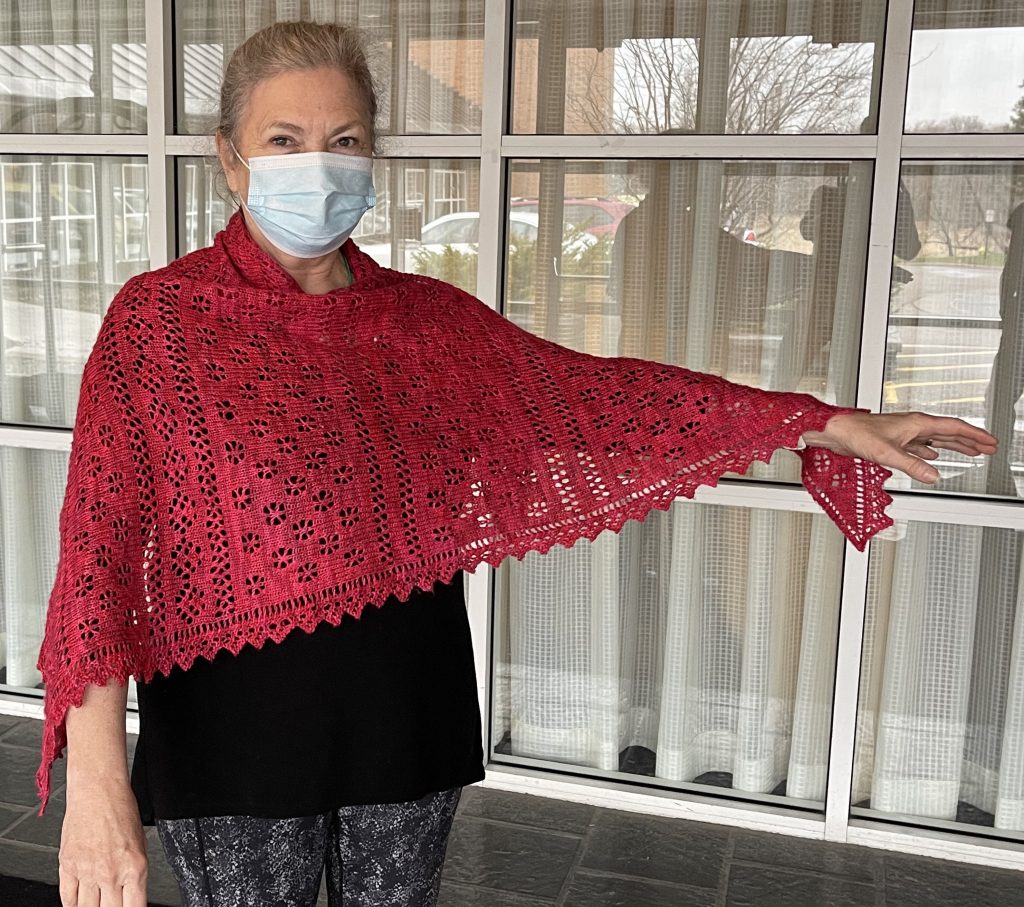 26 – Sarah Rav: sebenn Pattern: Crown Wools Yarn: Madelinetosh
27 – Melanie Rav: melinmn Pattern: Nightshift Yarn: Handspun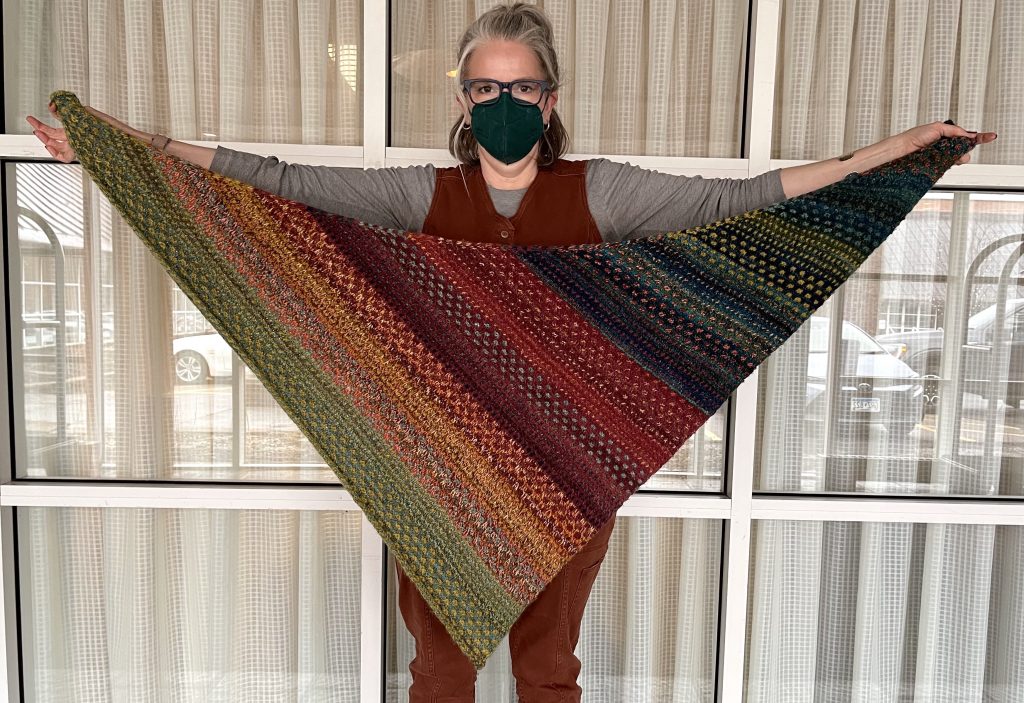 28 – Gretchen Rav: gretchenl Pattern: Wild Swan Yarn: Wendy's Wonders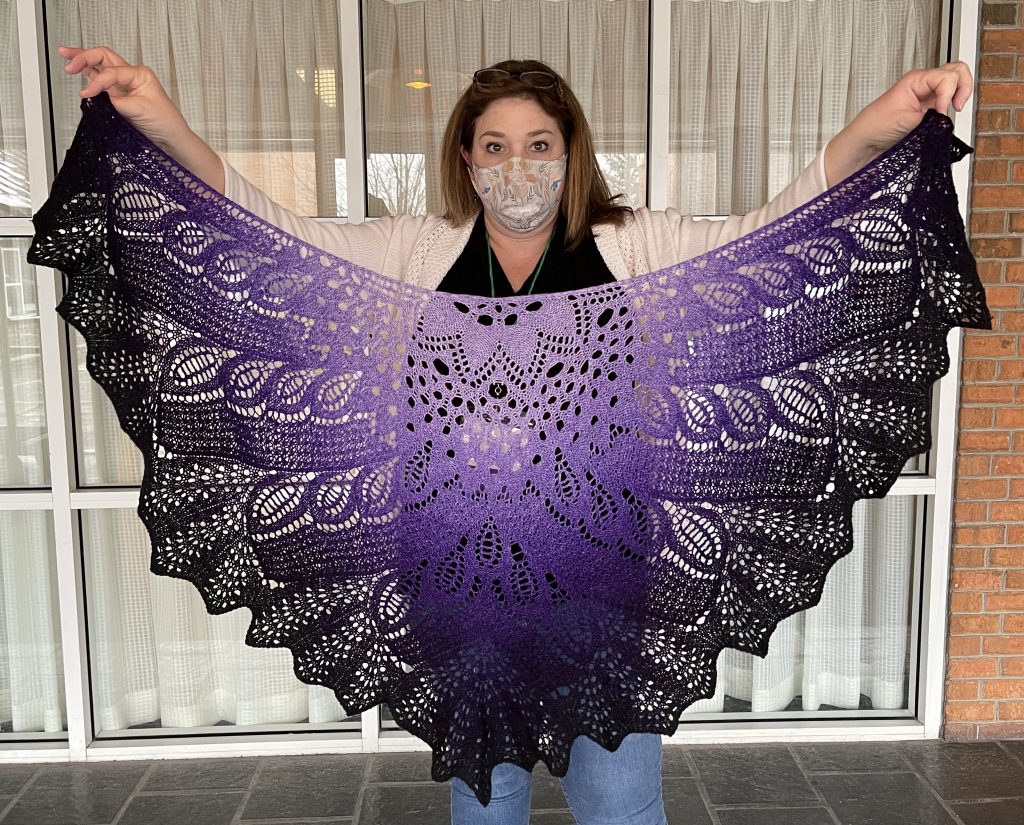 29 – Nikky Rav: froggygirl72 Pattern: Feeling Spicy Yarn: Stunning Strings Studio Super Sport and Cloud in Plum Pudding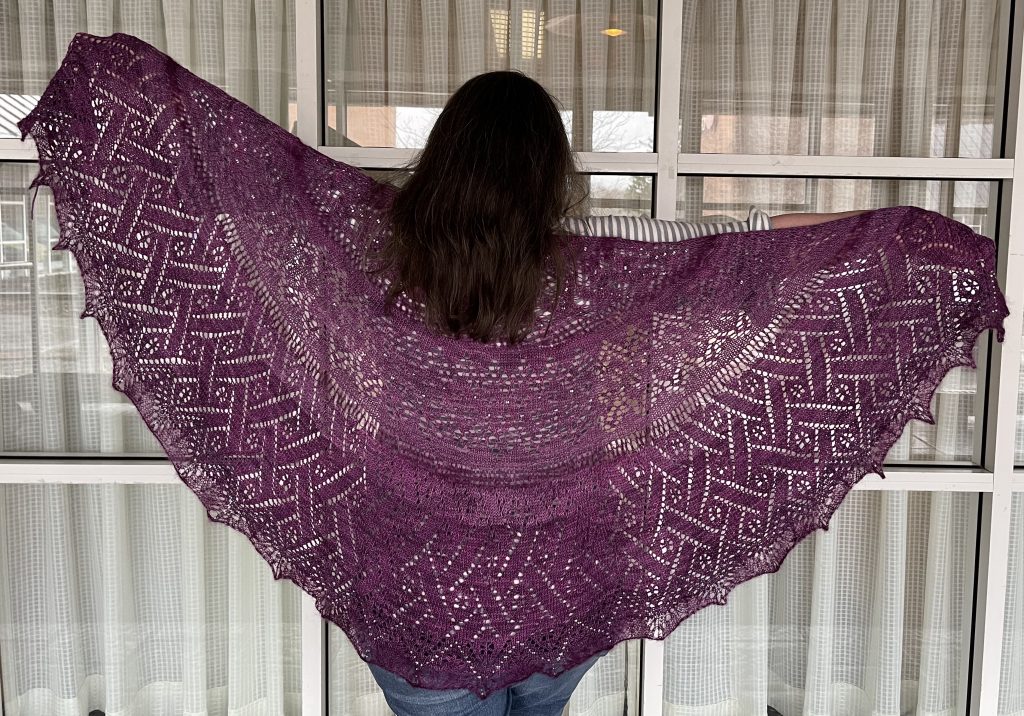 30 – Tamara Rav: clickity Pattern: Pelham Yarn: Linie Linelle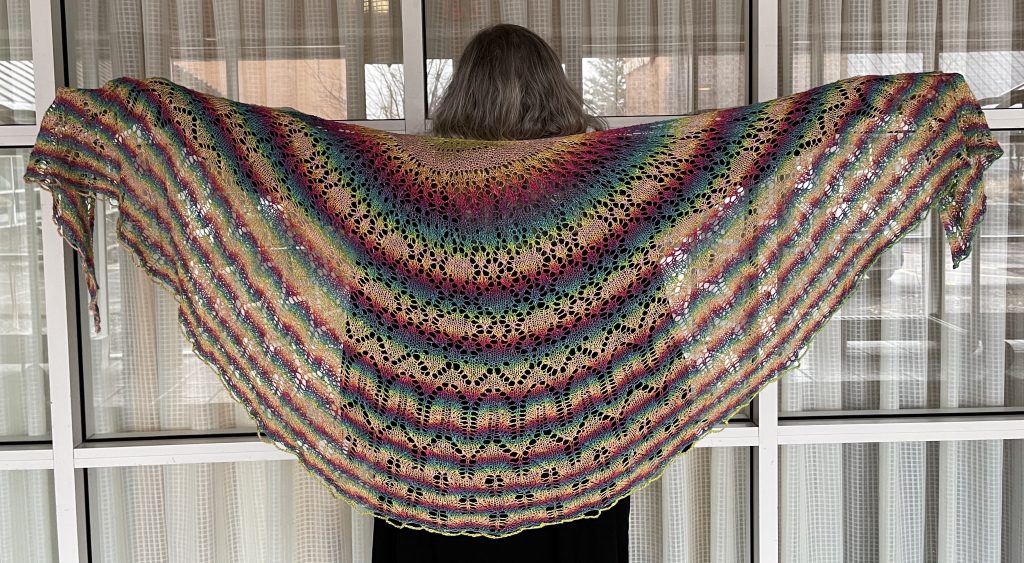 31 – Brittany Rav: zynli Pattern: Floaline Shawl Yarn: Magpie Fibers Swanky Sock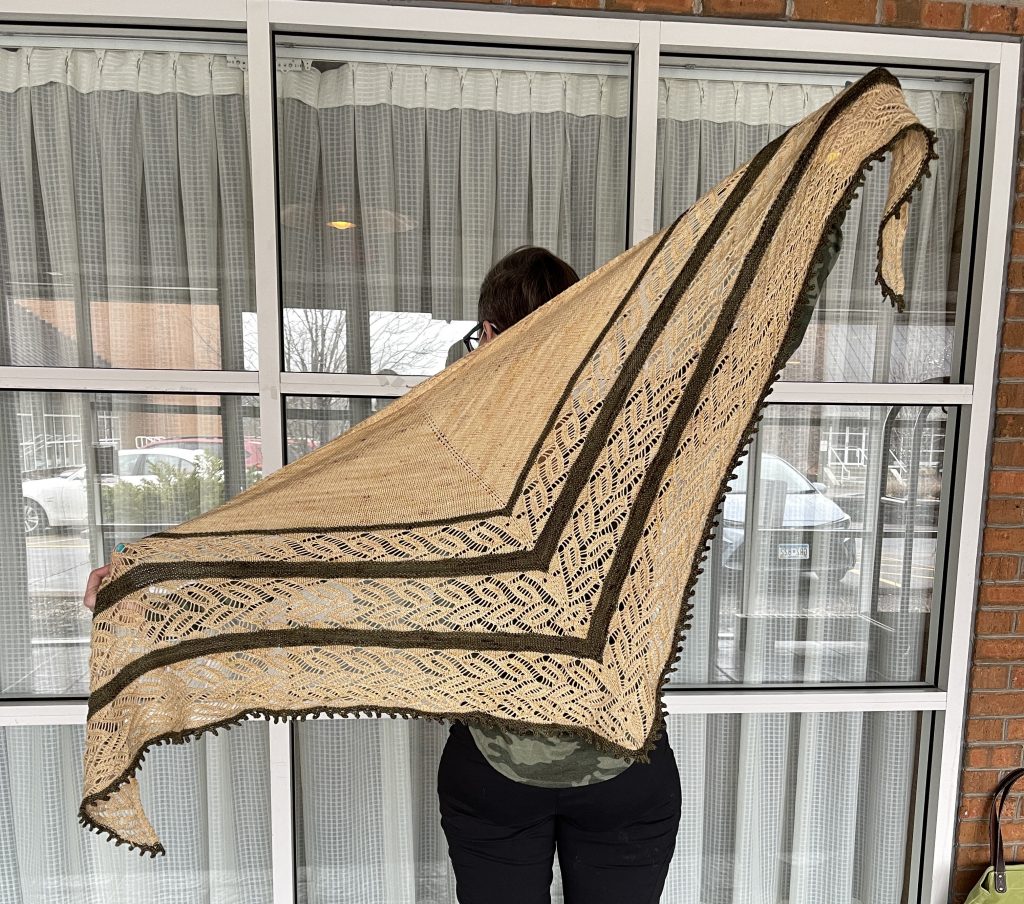 32 – Jodi Rav: jyarnin Pattern: Koro Koro Yarn: Harvest Hill Acres Wild Barn Yarn
33 – Deb Rav: debhegstrom Pattern: Midnight in Berlin Yarn: Wonderland DK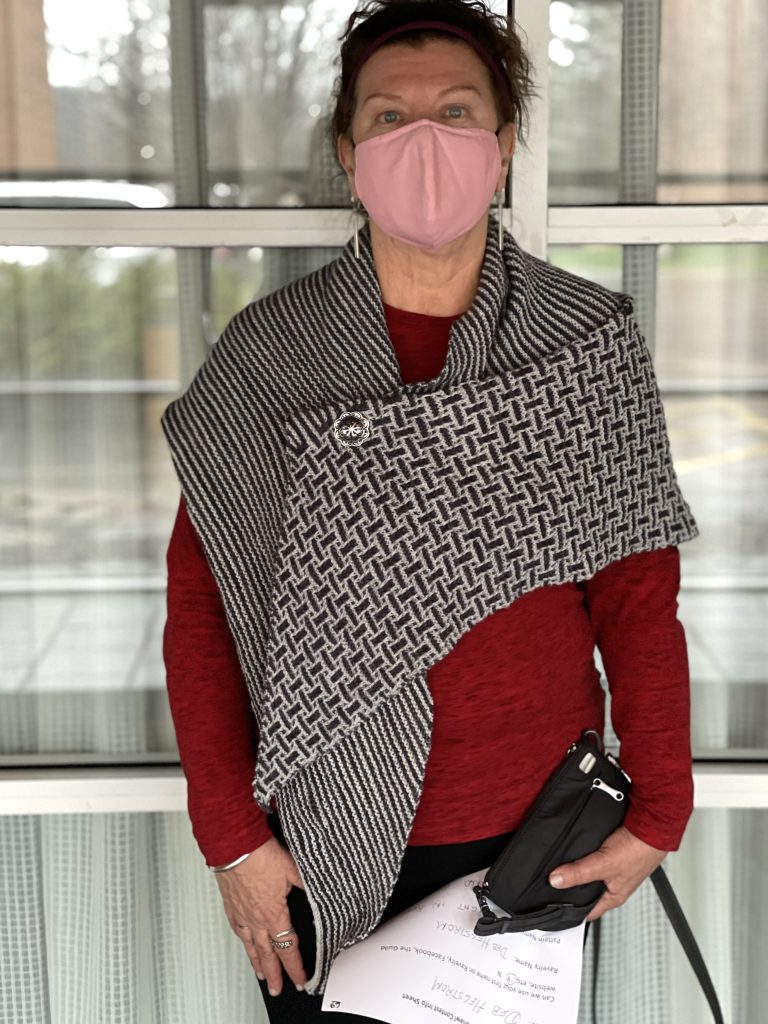 34 – Shirajoy Pattern: Drachenfels Yarn: Ella Rae Rustic Lace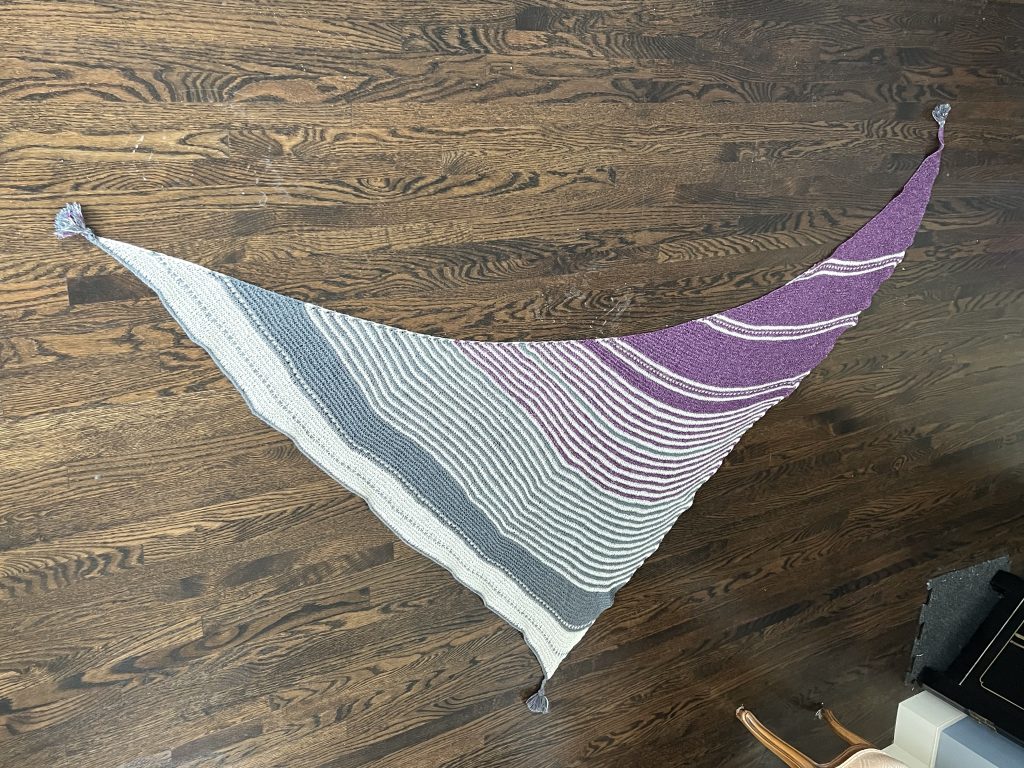 35 – Nicole Rav: ashlain Pattern: Basics of Love Lace Shawl Yarn: Yarn Bee Sugarwheel Cotton Sparkle in color "Twirls at Twilight"
36 – Sue Rav: suekjelvik Pattern: Gardens of Giverny Shawl Yarn: Border(MC): Malabrigo Sock in Solis,  Lace(CC): Malabrigo Sock in Arco Iris
37 – Deborah Rav: weissmntc Pattern: Gresham Wrap Yarn: Blue Sky Fibers Woolstok Worsted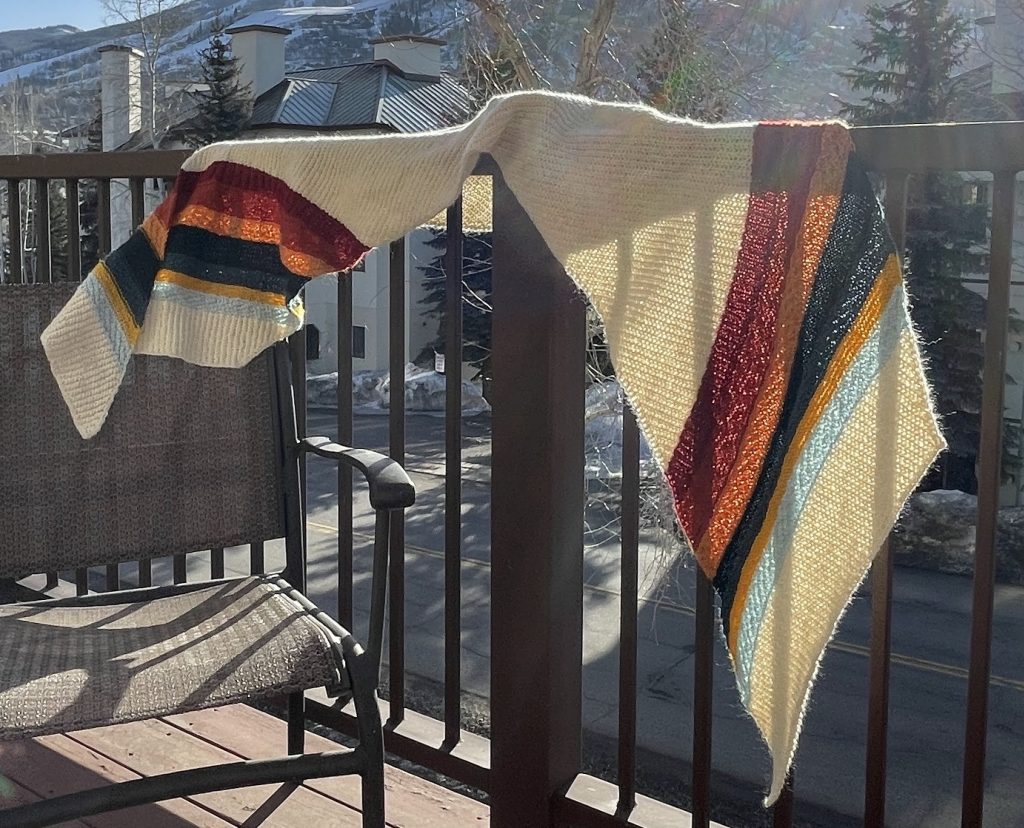 38 – Scott Rav: scottdibble Pattern: Butterfly|Papillon Yarn: Louisa Harding Yarns, Pittura, the Scream & Malabrigo Yarn, Susurro, Fucsia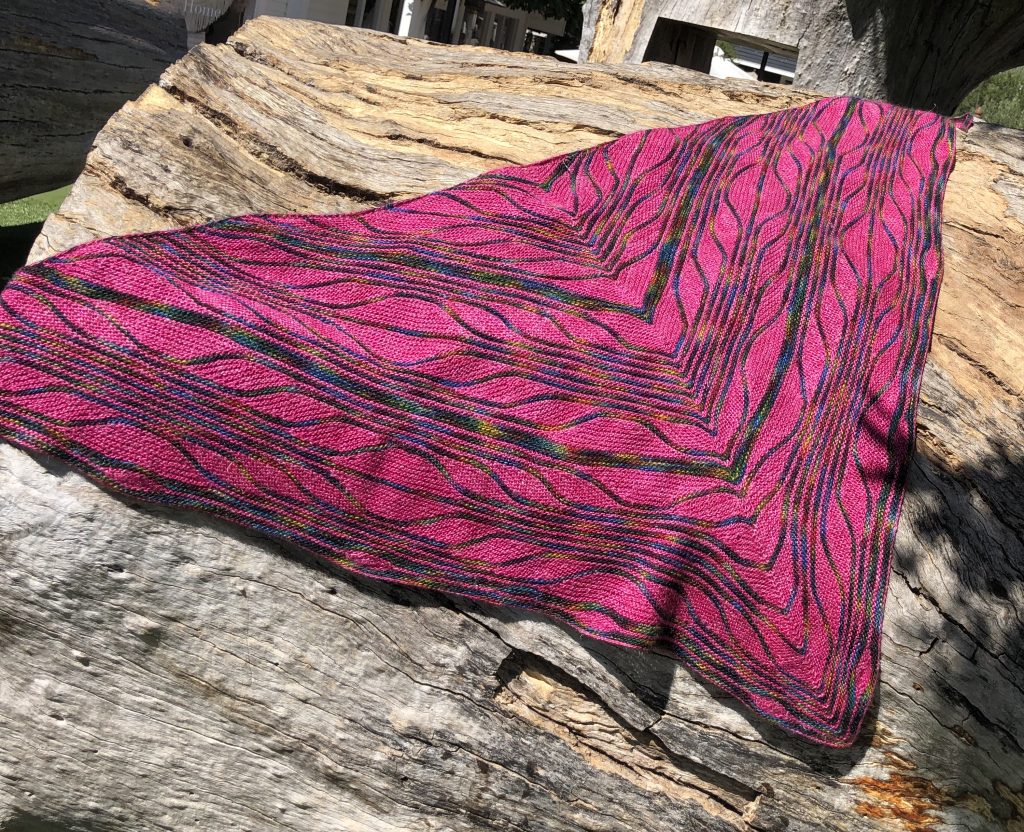 39 – Rebecca Rav: spockie Pattern: #17 Helios Yarn: Noro Kureyon Sock
Every effort was made to tag each picture with the correct information as it was given to us. If you see an error, please let Kathy know at presidentmkg@gmail.com.
Only one vote per person please! Voting ends May 15th, 2022 at 10pm CT.
Yarnover Shawl Contest Voting