Did you miss this month's meeting? Here's a short wrap up.
Trunk Show
Kyle Kunnecke from Makers' Mercantile presented this month's Trunk Show and shared a variety of kits and products they are featuring right now.
Program Recap
Molly Lynch, an occupational therapist, joined us this month to talk about reducing risk and preventing injuries while we're knitting. Her presentation was full of exercises, videos, and information. We will include her presentation on the member dashboard for your reference.
Volunteers Needed
Jess Dahlberg is stepping down as the Guild's newsletter editor. Huge thanks to Jess for sending out Guild updates and the meeting link every month. If you're interested in this position, email Kelly (president@knitters.org) for more information.
The Textile Center will be having a Holiday Shop in the coming months. They've asked Guilds to demonstrate during the shop hours. Watch the website for more information and how to sign up.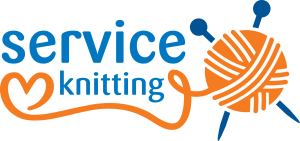 You can continue to drop off your completed service items at the Sip and Knit and Knitting Around Town events.
For details about this year's service partners and what they need see: https://knitters.org/service-knitting
Library Update
Guild members will need to fill out this form: https://textilecentermn.org/librarycheckout/ to check out books from this point forward. This will not only help the Guild know how many members are utilizing the library, but will also help the Textile Center with their database. If you forget to fill out the form before visiting the Textile Center, they will have copies available.
New books and journals added to the library:
Laine #18 Autumn 2023
Pompom #46 Autumn 2023
Making Stories #10 Fall & Winter 2023
Modern Day Knitting Field Guide #23 Glow
Modern Day Knitting Field Guide #24 Spark
Rucavas Cimdu Mantoujums (The Glove Patrimony of Rucava)
Norway's Knitted Heritage: The History, Surprises, and Power of Traditional Nordic Sweater Patterns   By Annemor Sundbø
Upcoming Events
Remember to check the Guild's calendar for all upcoming events!
Sip and Knit

Come and join us November 04 from 10:00am to noon for coffee, beer, donuts, and crafting with friends!
Food & Drink: Venn has espresso drinks, coffee, tea, soda, and juice, as well as beer for purchase. You can bring in your own water. The Guild will be bringing donuts. You are welcome to bring other food as well.
Getting There: The Blue Line 46th Street Station is just outside the brewery. It just down Hwy 55 from Minnehaha Falls and the Grand Rounds bike path. There are Venn specific parking spots to the north of the building and on-street parking.
You can also park at the Fort Snelling Park and Ride and take the Blue Line north 3 stops.
Dogs: Dogs are welcome.
Thanks to Venn Brewing for hosting us!
Knitting Around Town

Guild members on the move! Let's visit a new library in the metro area each month to get together and knit!
November 13th- RH Stafford Library Woodbury, 6:00 to 8:00 pm
8595 Central Park Place, Woodbury
December 11th- Eden Prairie Public Library, 5:30 to 8:00 pm
Thanks to the Yarnover Committee and all the volunteers who made this year's event such a success.
Check out the winner's of this year's shawl contest here: https://knitters.org/yarnover-23-shawl-contest-winners/
Give to the Max Day, Minnesota's annual day of giving for non-profits and schools is coming up on November 16, 2023. All funds raised this year will go to the Guild's fund for Yarnover Grants.
https://www.givemn.org/organization/Minnesota-Knitters-Guild
Next Month
Jody Richards of Knotions Magazine will be joining us!
There is no trunk show in November, so plan to join us for the program at 7 pm CST followed by the business meeting.
Take care and see you next month!