by Kathy Lewinski
I discovered this month's designer through Jennifer Berg of Native Knitter (our August meeting speaker, btw) and thought I would share her beautiful designs with all of you.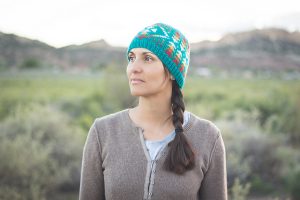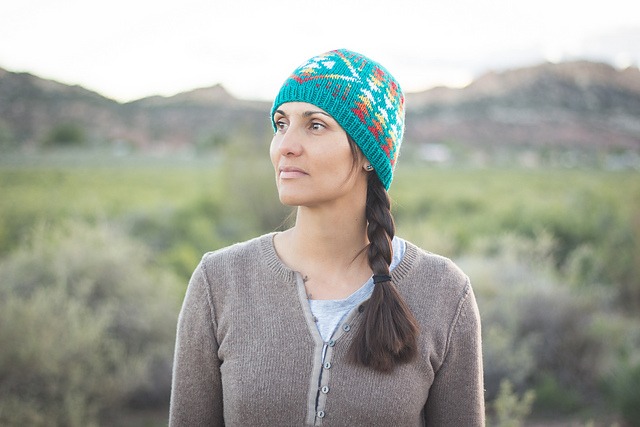 Tressa is a sewer, weaver, knitter, lover of all crafts who lives in Gallup, NM with her husband and two children. She says her Navajo culture inspires her daily in both her hobbies and her designs. She uses the name Tsin Bikee' Knits, the Navajo word for "Wooden Shoe," because she is also half Dutch and likes how the name blends both of her cultures.
Tressa's designs span the gamut of items, hats, shawls, mittens, cowls, socks. You can really see her Navajo inspiration in her colorworks designs. (I love some good colorwork!)
The Painted Desert Sweater and Socks pay homage to the national park in Arizona with a contracting yarn in shades of pink. Short floats keep the fair isle knitting easy.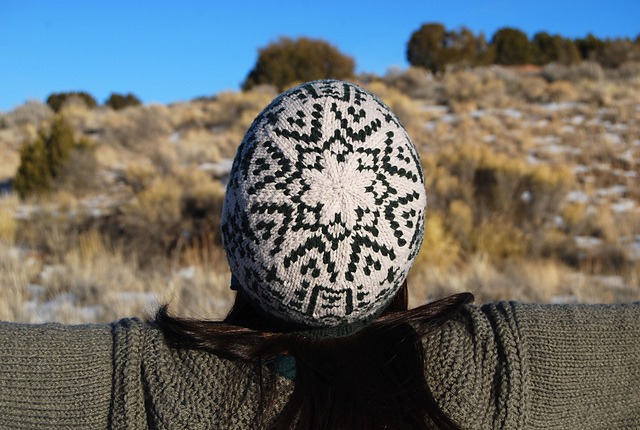 The Crosses Hat has what I think of as a traditional Shetland or Fair Isle shaping with the star at the top, but the colorwork design calls back to the Navajo designs.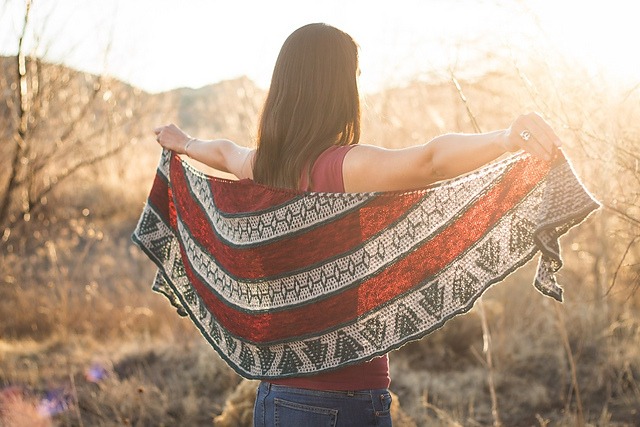 How beautiful is this Artifacts Shawl?! It was inspired by a story her father told her as a child about finding arrowheads. It is worked with slipped stitches, so you only work one color at a time.