Our March designer is Anna Radchenko. Anna is from Kyiv, Ukraine. She lives outside the city and her patterns are inspired by nature. Anna is the founder and designer of a small company called WoollyWood.
We found her patterns to give a cozy feeling on these cold winter days. She has designed some beautiful shawls and many unique socks.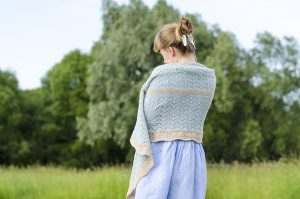 With the war in Ukraine, I wanted to choose a designer from Ukraine and encourage people to buy digital patterns on Ravelry & Etsy from Ukranian designer as that actually puts money in their accounts.
Her designs can be found on Ravelry
You can also reach her via her website