IMPORTANT: Some users report experiencing migraines and seizures when accessing Ravelry due to their site redesign. Links in this blog post direct to Ravelry pages and are spelled out accordingly. If you are prone to either of these issues, please proceed with caution when clicking the Ravelry links.
---
Now that jogging season is officially upon us (or not!) I thought I'd share some knitting tips relating to one of my favorite knitting motifs (stripes!) and one of their downfalls (jogs!)
What is the jog? When you knit in the round, you are basically knitting in a spiral, so when you change color on the first stitch of a new round it will look like it is up a stitch instead of going straight around.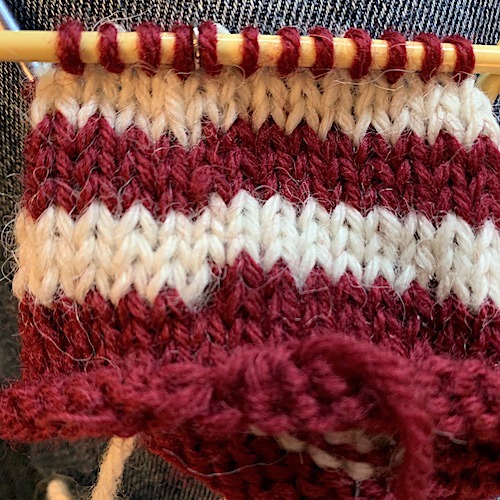 There are a couple of tricks to fix and here are the two I use.
1. Picking up the stitch from the last row
This technique works best if your stripes are wider than one round. I also use it in color work patterns.
Knit one round of your new color. When you get to the second round of the new color, pick up the stitch of the old color from the round below and knit it with the first stitch of the new color.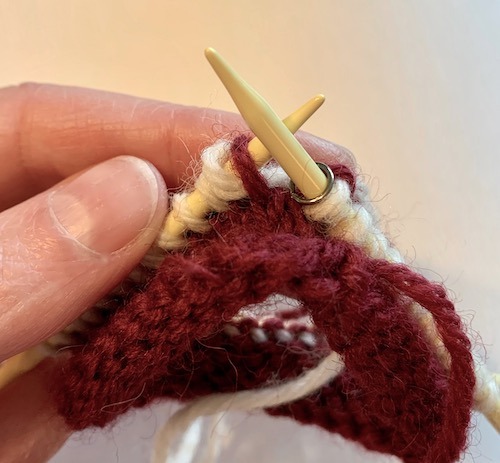 Continue knitting.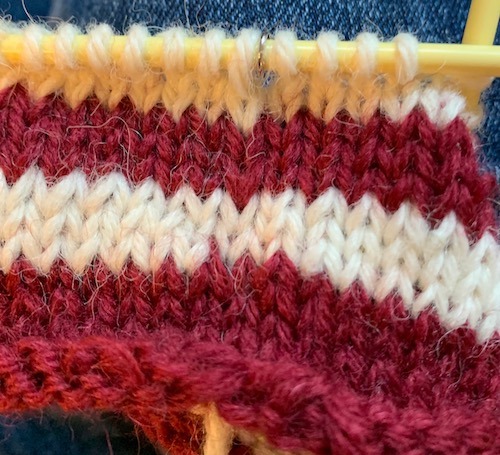 This elongates the stitch and makes the stripes appear more even. This technique does have its downside in that the elongated stitch is not quite as long as two rounds of stitches would be. So, if you do it a lot on a project you will get a little pulling at the start of the round. That can often be blocked out.
2. Moving the color change from the first stitch
If you move the color change a couple of stitches in from the start of the round if gives a much smoother effect.
This technique works for single row stripes as well as ones that are wider. Here is how single row stripes look when worked by changing the color on the first stitch: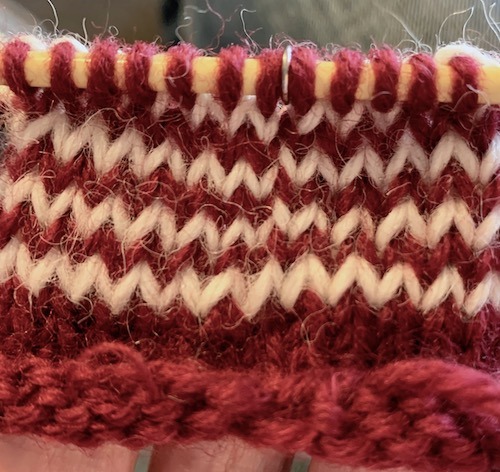 You do have to be careful to keep the tension even at your color change with this method, but don't you always when you are doing colorwork. Also it does really show the spiral in the first and last rounds you work, but over a section of single row stripes it makes for a nice straight line, such as on my Clam Sweater (Ravelry pattern page).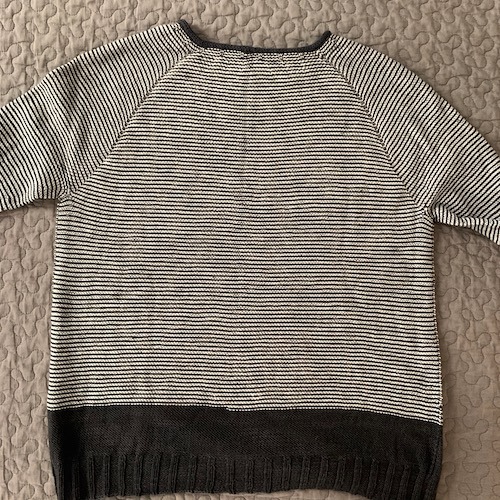 Do you have a favorite trick that you use to hide your "jogs" while knitting in the round?