We had so much fun back in 2017 creating our horse Pronto for the State Fairground.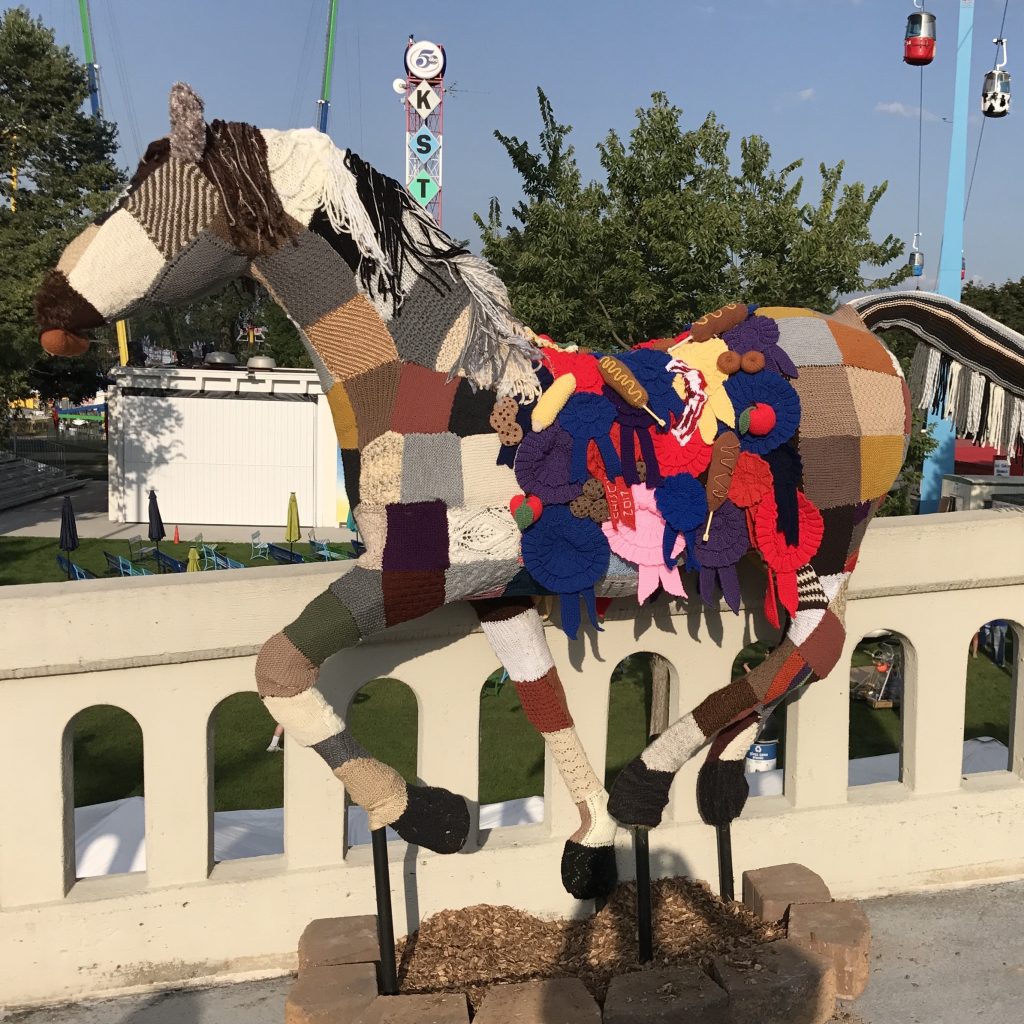 We wanted to figure out something similar we could do as a group project. When this year's competition books came out, we realized we could work together to create a decorated Christmas tree, as groups are allowed to enter this category. (We love when we can work knitting into other fair categories.) So let's Deck the State Fair halls!
Our plan it to create a cozy tree covered in wee hand-knit clothing, hats, socks, mittens, and sweaters. We will also make a garland of pom-poms. We need your help to create the items for the tree!
We've created a bundle of free patterns on Ravelry. Members can also access some free-to-members patterns on their dashboard. (You must be signed-in to view the dashboard.)
This is a great scrappy project, especially for those leftover sock yarns. We do not have a color preference, but prefer colors that will stand out against a green tree. Any fiber is fine.
Please attach a string to hang your items.
If you want to make pom-poms, any size between 1" and 3″ would be best. Thicker yarns are great for pom-poms.
Items are due to us by Saturday, August 5th. (This gives us two weeks to get everything ready to decorate the tree on the 20th.) You can drop items off at any Guild event including, WWKPD, Sip & Knit, or Knitting Around Town. If you would like to mail them please contact Kathy or Nikky.
If you want your items back after the fair, please let us know when you drop them off or mail them, otherwise we will look for somewhere to donate them. We can not guarantee items will not be stolen at the Fair.
If we win, the prize money will go into the Guild's general operating funds.
Any questions, please email Kathy or Nikky.