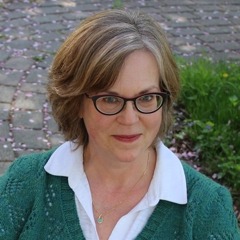 This month we are spotlighting local designer MerriFromm!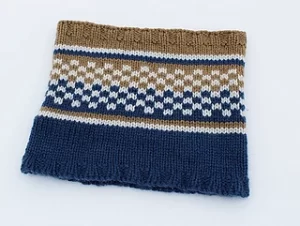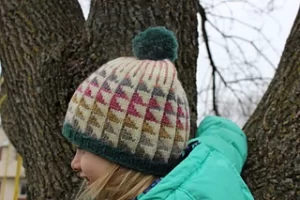 She is from St. Paul and we like the variety in her work. Her patterns include everything from sweaters and shawls to mittens and hats!
Merri was a graphic designer (she has been the designer of the Yarnover brochure for many years!) and has now turned her attention to knitwear design. She has done some work for local yarn company Blue Sky Alpacas.
Check out her patterns on Ravelry and check out her website at tangletownknits.com; there are several stylish patterns available for free!