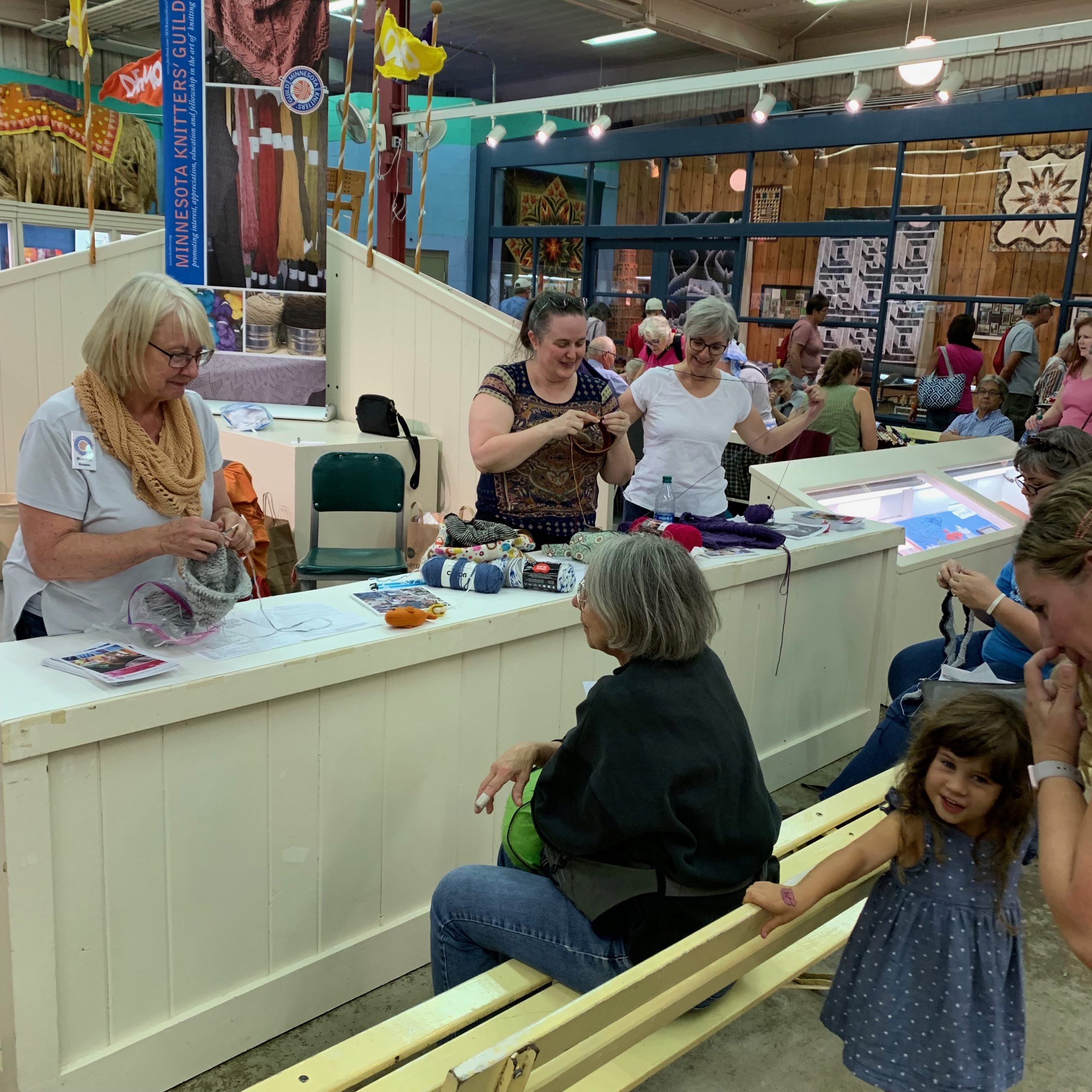 Represent the Minnesota Knitters' Guild at the 2022 Minnesota State Fair!
****Update: Thank you for your interest in volunteering. All the slots for the State Fair are now filled.***
The Guild will have a demo area in the Creative Activities Building of the Minnesota State Fair on Tuesday, August 30th from 9am – 6pm. We need 9 – 12 volunteers to demo knitting and introduce fair goers to the Guild.
What does this require? Basically, you will be in the booth working on your own knitting with other Guild members, so fair goers can see what hand knitting looks like. We ask that you chat with people who stop by about knitting and the Guild. We will provide handouts about the Guild. There will also be needles and worsted weight yarn available to help folks knit a stitch or two. We also ask that you bring some finished items that can be displayed in the booth while you volunteer. There is a glass cover case for these, so they are safe.
Do I need to pay to get into the Fair? No, the Fair will provide tickets for our volunteers. You do need to get yourself to and from the Fair though.
If you have any questions please contact Bonnie at marketing@knitters.org.