Thanks to everyone who attended our May meeting with our guest teacher, Amy Snell. We hope everyone learned a little something new!
(Click HERE to view a recording of the meeting)
Meeting Zoom Links
We understand a few of you had problems finding the Zoom link for this month's meeting. The link will always be available for Guild members in the Dashboard under Meeting Zoom Links. You must be signed in to access it. We've created a post to illustrate just where that is here.  We will also make sure in the future to link to that page from the event listing in our Calendar (which we neglected to do this month) and include it in the monthly email.
Board Member Updates and Openings
We are please to announce that Bonnie Swierzbin will be stepping into the role of Marketing Director in July of this year. She will be replacing Melissa Mintern, who will be taking over the role of Technology Director.
We still have two openings on the board, Vice President and Programming Director. (Click either one to read the job description.) Vice President will be open in July and Programming is open immediately.
If the Guild and its future are important to you, please consider volunteering for one of these positions or joining a committee. Without a full board, it is very hard for us to continue to put on the meetings and the other events Guild members enjoy.
We often hear people say they don't think they have time to be on the board. Almost all the current board members have full-time jobs and families. We support each other and work around each other's schedules. Board members meet once a month on top of the monthly Guild meeting.
If you would like to know more or are interested in one of these positions please contact Kathy (presidentmkg@gmail.com) or Kelly (vicepresidentmkg@gmail.com).
Textile Center Update
The Textile Center will be letting Guilds and other groups rent space again starting in July, but they are only allowing people to use 2/3rds the space we normally use for meetings at this time. They have concerns about groups as large as we are meeting there right now.
Thank you to everyone who took our Textile Center Library survey. We continue to work with the Textile Center to figure out how best the Guilds can help support the library. Our members are some of the top users of the library, and we currently have the fourth largest collection of books there. It is a real financial hardship for the Textile Center to have every associated guild member in their database instead of just those who actually use the library. (Membership database software often charge by the number of entries.) The guilds have suggested that a small, yearly, library-only membership be made available to guild members who wish to check things out of the library. Our conversations are ongoing, and we will let you know when a decision has been made.
Service Knitting
Thank you to everyone who has donated so far! We had 503 items dropped off at Yarnover, which brings us to a total of 759 items.
We are very close to meeting our goal of 550 hats for Sanya's Hope for Children, but have a ways to go on pairs of mittens. Sanya's Hope gives these to homeless school-age kids through high school.
Out next drop-off date will be Saturday, June 11th at Venn Brewing Company as part of World Wide Knit in Public Day. We will accept knit and crochet items, as well as yarn. Please see the specifics on what we will accept here.
Garage Sale
We will be hosting our garage sale again this year at Kathy's house in Linden Hills on July 23rd from 11 am – 3 pm. More details to come.
We received a large donation of books, many of which we already have in the library that will be for sale at the garage sale. Here are some sample titles:
Scarves: A knitter's dozen (XRX Books)
Bags: A knitter's dozen (XRX Books)
Knit baby blankets! (Steege)
Gramma Nancy's animal hats (Nielsen)
Soft + simple knits for little ones (Boyd)
Knitted cats & kittens (Stratford)
Curvaceous cables collection (Brocco)
EZ's Knitter's almanac (Commemorative edition)
Sassy knit outfits for 18-inch dolls (Kussrow-Larsen)
Designer's choice book 17 (Lavold)
Rialto (Bliss)
Sock yarn shawls (Lucas)
Big book of family knits (Simply Knitting)
Hand knit Christmas A to Z (Simply Knitting)
Cables: Mittens, hats & scarves (Sixth&Spring)
Library
Recently added books:
Nomadic Knits #11 – Head over heels
Making #13 – Outside
Making Stories #7 – Spring 2022
Laine #14 – Summer 2022
Lop1 41
The Ravell'd Sleeve
Handknits from Rauma, Norway
Suggestions and requests for books and magazines are always welcome. Email Anne at librarianmkg@gmail.com.
May Designer Spotlight
Our May designer is Tressa Weidenaar. You can read about her here.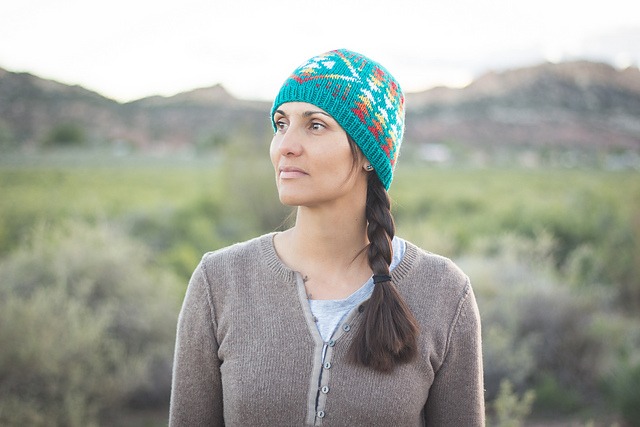 We need your ideas for designers to spotlight! We are looking for designers that are up-and-coming and can use the extra publicity. The spotlight is not for designers who already have 100's of people making their patterns and have been published in major magazines or books. They do need to have at least 5 patterns for sale on Ravelry. It is great if they have a mixture of the type of pattern. We'd love to hear about more BIPOC designers and always want to support local folks. If you would like to suggest a designer, please email Rose treasurermkg@gmail.com. We are also looking for people who would like to present their suggested designer through a blog post and/or at a MKG meeting.
Yarnover
Thank you to the Yarnover Committee for making Yarnover 2022 a success!
Janese Evans – Chair
Becky Huerta – Registration
Diane Mountford – Marketplace
Anna Turk – Teacher Liaison
Caitlin Maier – Prizes & Sponsorships
Any everyone who volunteered at Yarnover!
Yarnover 2023 is moving to the fall, September 22 – 24th. We are moving because April and May are so full of events like the Yarn Shop Hop, Local Yarn Shop Day, and Shepherds' Harvest.
Help ensure and plan the future of Yarnover by joining the Yarnover Committee. The committee meets once a month. Contact Janese at yarnovermnkg@gmail.com.
Yarnover Shawl Contest
Congratulations to the winners of the 2022 Yarnover Shawl Contest!
Best Colorwork – Tie #17 Karen C and #22 Deb K
Best Lace/Texture – #28 Gretchen L
Random Pick – #5 Nancy C
You can see all the shawls here.
Grants
We heard from the four people who were given grants to attend Yarnover this year and here is what they had to say:
"This was my first time ever at Yarnover and the entire experience felt so empowering. I can't thank you enough for giving me a chance to participate in the day."
"I left the day feeling very happy and tired."
"Saturday was a dream! I LOVED my classes, my fellow students, the volunteers, the location, the marketplace and everything."
"The selection of classes was fantastic. I don't think anyone attending could go wrong. Both classes were well taught and I learned new techniques in both."
If you donated to the Guild through Give to the Max Day, you helped provide the money for these grants which allows those who might not otherwise be able to attend join us a Yarnover.
We still have Education Grants!
The grant is open for applications! You can find the link under Grants in your dashboard.
This Grant is open to members of the Guild interested in taking certification courses such as Master Knitters, Tech Editing, Fair Judging, etc…
Questions? Email Kelly vicepresidentmkg@gmail.com
Door Prizes
Congrats to this month's door prize winners!
Pattern of your choice from this month's featured designer Tressa Weidenaar:
Karen Marinovich and Rebecca Anspach
Digital downloads
Making Issue 13 – Outside:

Elizabeth Nee

Making Stories Issue 7: G

retchen Ibele

Making Winter – Volume 3: Anna Turk
Other Items
Here are some questions that came up during the open chat session at the end of the meeting.
Is there a Stitch 'n' Pitch scheduled for this year? – Yes! We have reserved group tickets for Sunday, September 25th. The game is at 1:10pm against the Angels. Tickets will go on sale in June.
What is happening with the Great Guild Getaway? – We are in the process of figuring that out. With Yarnover moving to fall, the GGG will probably move back to the spring. We are probably looking at Spring of 2023, but we need to talk to Camp Knutson about their availability.
Sunday Virtual Knitting – Sunday morning virtual knitting is on hiatus for the summer.