Our speaker last night was MKG member Abbie Kenyon who spent the past winter in Iceland as an artist in residence at the Icelandic Textile Center. She told us of her time there and her journey as a fashion designer and knitter. Members, watch for the video of the talk to be posted in the dashboard.
(Click HERE to view a recording of the meeting)
2022 – 2023 MKG Board Vote
Our current board term ends on July 31, 2022, which means the new board slate needs to be approved by the membership. Members should have received an email with the link to their ballot on the morning of June 22, 2022. If you did not receive your email please check your spam. If you do not see it there, email our secretary Kelsey, secretarymkg@gmail.com, for the link to the ballot.
We will announce the results of the ballot at our July 19th meeting.
Open Board Positions
We still have openings for a Programming Director and Vice President. The Guild works much better when we have a full slate of directors and other board members are not trying to do the work of two positions. Without members willing to step up and take their turn volunteering, it will become harder and harder for the Guild to put on programming, events like Yarnover, or even exist. We have over 570 members, yet only one person has shown any interest in joining the board.
People often say they don't think they have the time or experience to be on the board. All of our board members have families, jobs, and other interests. We have split the job responsibilities up to make it work with the rest of your life. We also work as a team and cover for each other. Beyond the monthly MKG meeting, the board meets on the first Tuesday of the month via Zoom for an hour or two. Beyond that, most board members say they put in about an hour or so of work a week. As for experience, there is none required. If you can use email, you have most of the skills you need. It's more wanting to make the MKG better.
About the two positions:
Programming Director – The Programming Director books the teachers and speakers or plans an activity for our monthly meetings. Knitting teachers and speakers want to work with us and it is as easy as reaching out by email to book them. With virtual meetings also means it is easy to book bigger named speakers from anywhere. If you enjoy the speakers at our meetings and would like to influence who those are in the future this is the position for you. This job can be done remotely if you are not in the Twin Cities. The Programming Director can also create a programming committee to help with any of the position tasks.
Vice President – The Vice President helps the President oversee and direct the board. They facilitate our grant programs, educational, Yarnover, and micro-funding, organize the Give to the Max day outreach, and handle the door prizes at MKG meetings. If there is not a board member on the Yarnover and Great Guild Getaway committees, they serve as the liaison to the board for those committees. They serve a two year term and then serve as President for two years. This really allows us to have a President ready to go at all times. This is a new position and one that allows the person holding it to focus on projects they think are important for the Guild. (The President's role is much the same, as beyond the basics of running meetings and some business items, the President can choose their own focus.)
If you are interested in finding our more about being a part of the MKG board please email Kathy, presidentmkg@gmail.com or Kelly, vicepresidentmkg@gmail.com.
Sailaway 4 Day KAL Cast On Party
Are you joining in on Olive Knits' 4 Day KAL for the Sailaway sweater? A few of us are and we thought why not get together for our cast on. We'll be meeting Friday, July 1st at Venn Brewing from 2:00pm – 4:00pm. Get more details here.
Stitch 'N' Pitch
Stitch 'N' Pitch with the Twins will be Sunday, September 25th at 1:10pm against the LA Angels. Tickets will go on sale later in July. You can read all the details about this fun day out here.
Upcoming Meetings
Garage Sale
We had so much fun at last year's garage sale we've decided to host one this year too on Saturday, July 23rd. Get great deals on yarn, books, and tools with all proceeds supporting the Guild. The address and all the details are here.
You can also drop-off donations for our service partners and yarn at the Garage Sale. Details on this year's service partners, the items they needs, and yarns we'll accept for donation are all on our Service Knitting page.
Designer Spotlight – Tamy Gore
Read all about this month's designer Tamy Gore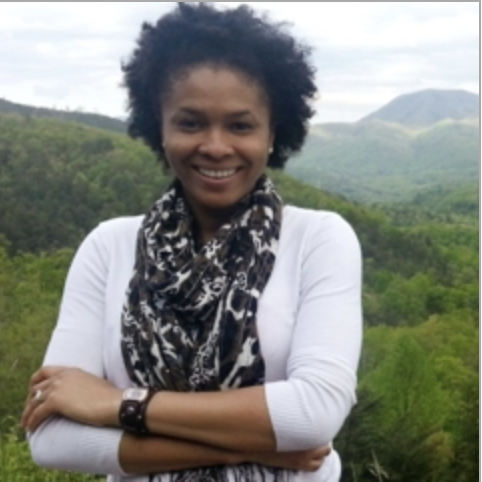 Door Prizes
Tamy Gore Pattern – Julie Kelly
Tamy Gore Pattern – Nicole Galvan
Amirisu 2 Digital Download – Stacey Ross
PomPom #41 Digital Download – Jill Mead
Education Grants
Interested in taking your knitting skills and knowledge to the next level? The Guild offers Education Grants to members. These grants are for certifications such as Master Hand Knitter, Tech Editing, Design Writing, Fair Judging, and so on.
The grant is open for applications here!
Open to members of the Guild
Can apply for up to $100
Board will review applications at monthly meetings
Questions? Email Kelly, vicepresidentmkg@gmail.com
In Person Meetings
We had a couple questions about when or if in person meetings will start up again. The Textile Center is going to start allowing space rentals in July, but they are only renting 2/3rds of the space we typically use and have said they don't want big groups like ours yet. We are also researching other places to hold meetings such as schools and libraries. We do still plan on keeping a good portion of the monthly meetings virtual. So many of our members are not in the Twin Cities, virtual meetings allow them to attend and be part of the Guild. We've overwhelmingly heard that people like the virtual meetings and don't like going to the Textile Center. Virtual meetings also give us the opportunity to book bigger name speakers and teachers no matter where they are based. The hope for the future is to have a mix of virtual and live meetings, where virtual meetings are more about speakers and live meetings are more social activities. This, of course, will depend on having a full board and members who are willing to help volunteer at live events.